Seasons Greetings To All Our Families! Sit back, pop some popcorn, check your email and enjoy the K-12th grade Christmas program. You should have received a link in your inbox by now and we ask that you please read the entire document and understand the importance of not sharing the link on social media. Have a safe and happy Holiday Season. -Maxwell Public Schools Administration, Teachers, and Staff


Good Luck Wildcats! Maxwell G/B Basketball vs. Paxton (Away-Paxton High School) 5:00 p.m. Boys JV Game starts at 5:00 pm (2 quarters only) Girls Varsity Game followed by Boys Varsity Game. Guidelines are posted on our website and the game will be streamed live: basketball games will be live streamed at
https://striv.tv/channel/paxton/
Maxwell Wrestling at Sutherland on Saturday. Watch your favorite wrestler hit the mat! Reminder no spectators Click the livestream link below:
https://youtu.be/g1VRnO1FtPg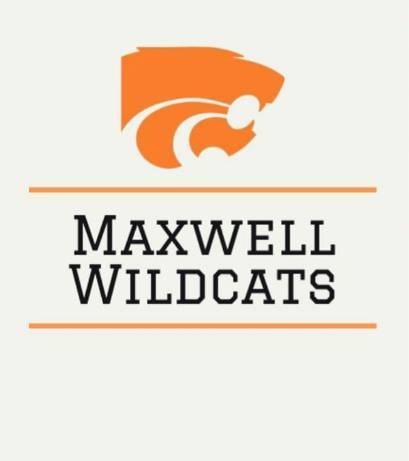 Schedule Change for January 13th: We are hosting the RPAC Quiz Bowl tournament here at Maxwell on January 13th. That day is currently scheduled to be a late start. It will be changed to a regular start with a noon dismissal to accommodate hosting the tournament.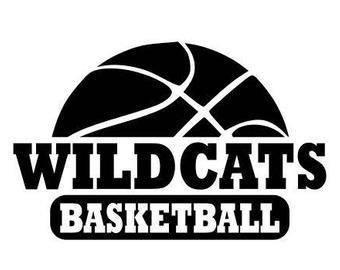 Guidelines for the following activities: JH Girls game in Brady tomorrow : We can have fans tomorrow at Brady. Must be parents, siblings, grandparents. mandatory masks. Maxwell Wrestling Tri on Thursday. ● Fans are limited to moms, dads, brothers, sisters, and grandparents of the wrestlers competing ● Masks are required at all times and should be worn over both the mouth and the nose ● Households need to sit 6 feet apart inside the gym ● No food or drink is allowed to come inside. If wrestlers are needing to eat, they may do so in their locker room. ● Fans will be seated on the south side of the gym and must sit in the area designated for their school ● Teams will be seated on the north side of the gym in designated areas ● Fans are required to exit the facility as soon as the duals for your school conclude.

Reminder to parents: We will be recording our Christmas concert tomorrow morning. Please have your elementary students/Junior high music students wear their dress clothes to school. High school choir will be recording as well but they have robes to wear.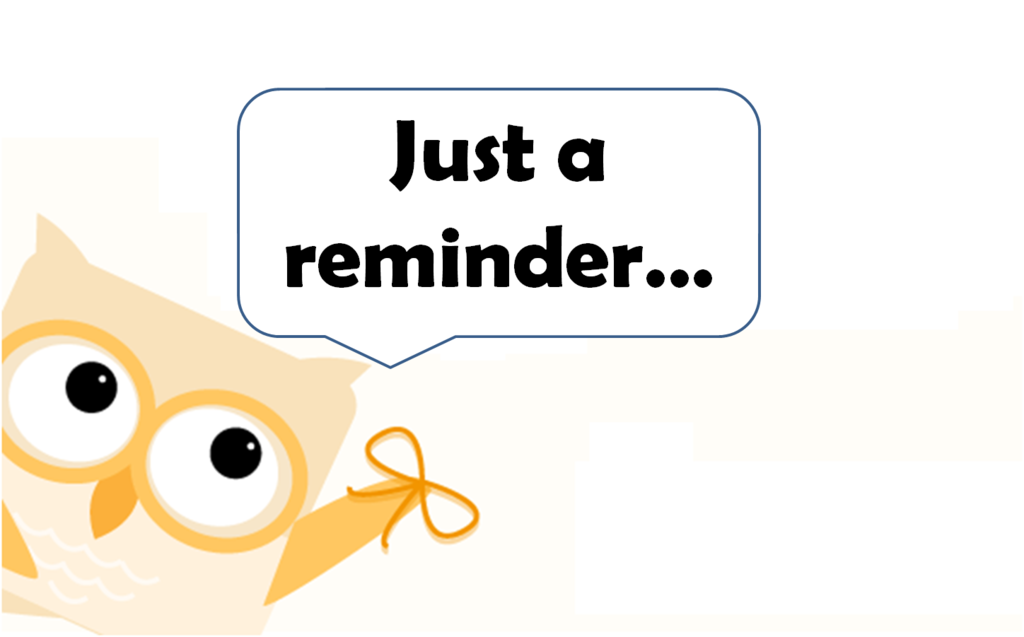 Monday, December 14, 2020 7:00 p.m. -Board Meeting Wednesday, December 16, 2020 10:00 am- Late Start- Buses will run accordingly 2:00 p.m.- Girls Junior High Basketball vs. Brady (Away-Brady High School) *Disregard the immediate family pass list for Wednesday. Anyone will be allowed to attend. NO pass list will be used. Mask's are still required and will be strictly enforced. * Thursday, December 17, 2020 6:00 p.m.-Wrestling: Varsity Triangular vs. Multiple Schools (Home) *Guidelines will be posted later as they become available* Friday, December 18, 2020 Basketball: Maxwell vs. Paxton (Away-Paxton High School) 5:00 p.m. Boys JV Game (2 quarters only) 5:45 p.m. Girls Varsity Game 7:15 p.m. Boys Varsity Game *Guidelines will be posted later as they become available* Saturday, December 19, 2020 10:00 a.m. Wrestling: Varsity Invitational vs. Multiple Schools (Away at Sutherland High School) *No spectators or media permitted this year. * All of the Home and Away guidelines are located on our website under the tab "documents". Please read over all of the protocols before attending any of the events that are allowing spectators. Thanks and Go Wildcats!!!

Activities today: Speech at Cozad (Virtual Meet) G/BBB-Varsity Only hosting Mullen. Tip-off is at 3:30 pm. It's ugly sweater theme for today's game. The Maxwell Spirit Squad is asking the fans who can attend today's game to please wear an ugly sweater. Good Luck today to all of our students who are competing in today's activities. #GoCats


Good Evening Wildcats! We are aware of the states announcement of the new DHMs. We will make an announcement on Monday, of any changes that may occur to our guidelines/protocols with these new DHMs from the Governor. Until then, our guidelines Have Not Changed and are still in place for all activities happening tomorrow. Good Luck tomorrow to our Maxwell Speech Team and Girl's and Boy's Varsity Basketball teams! #WeAreMaxwell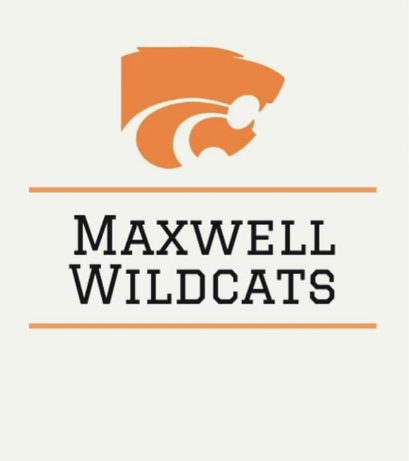 Congratulations, to the Maxwell wrestling team! They were first place finishers at today's meet in North Platte hosted by St Pat's.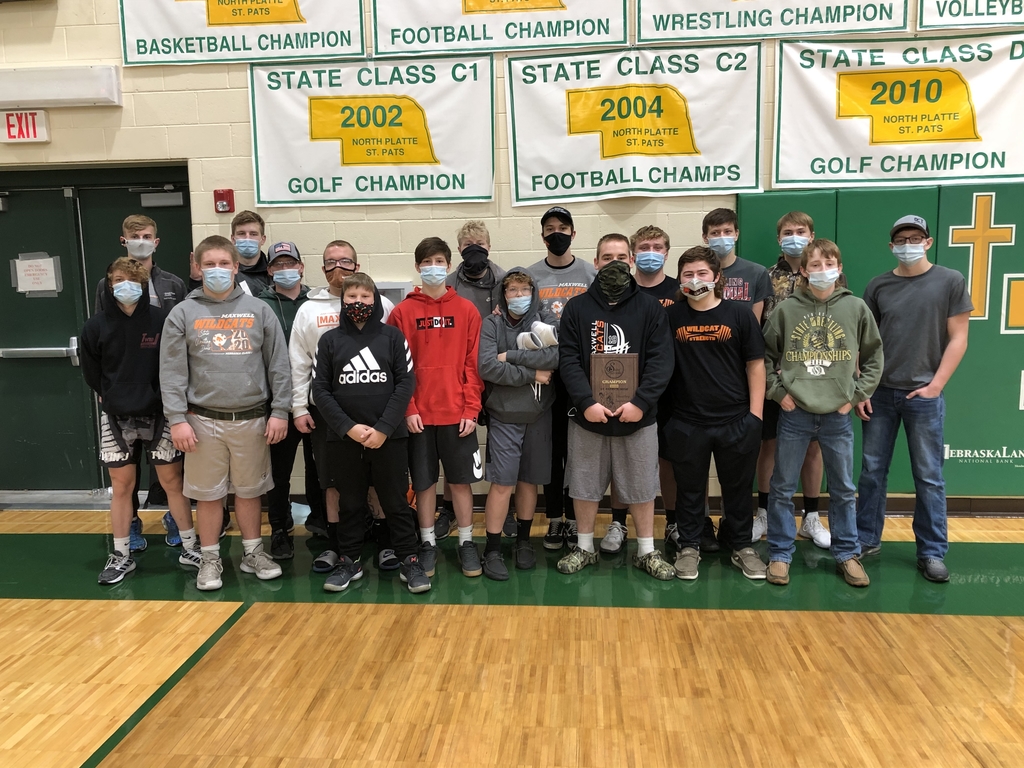 Reminder Maxwell Girls Basketball team t shirt forms are due today. Please contact a lady cat player to submit your order or you may email Coach Swedberg at
lswedberg@maxwellschools.org
. Payment need to be to the school no later than Monday and make checks payable to Maxwell Public Schools.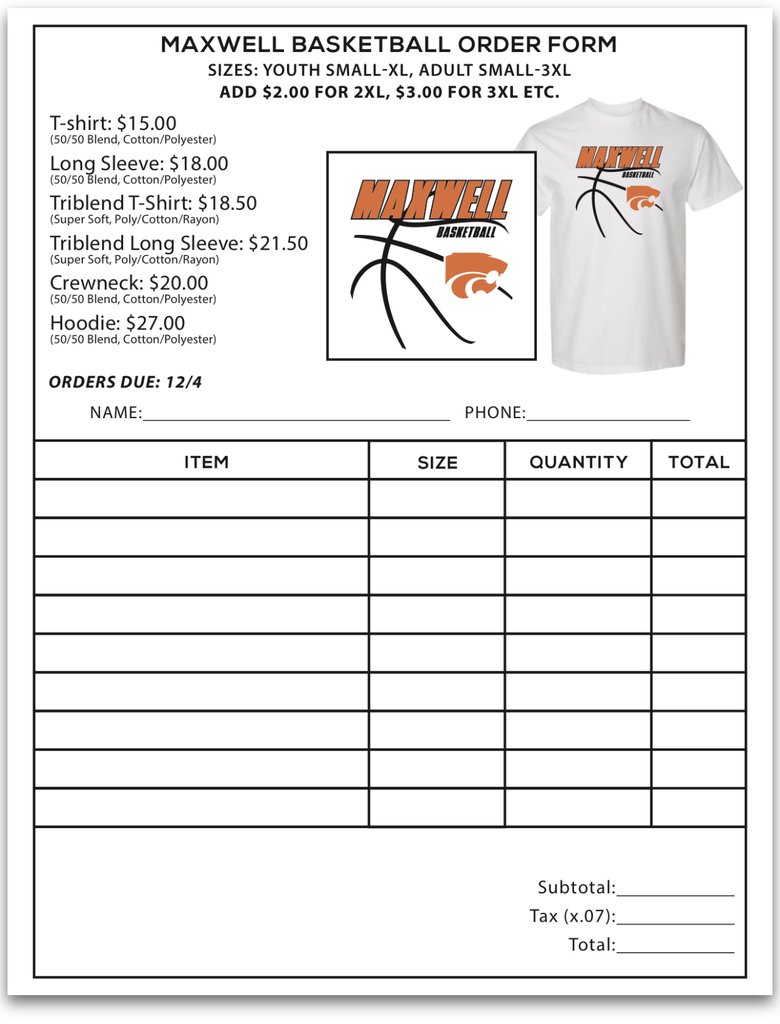 G/BBB Today: Maxwell vs St. Pat's. Girls JV at 4:00 pm with Boys JV to follow. (2 QTRs each will be played.) Girls and Boys Varsity games to follow. Reminder masks are required and you have to be on the spectator pass list to attend the game. Game will be streamed live via Maxwell YouTube channel. Full rosters are available on our website/app under the documents tab. * FYI a test run on our audio will be present during the Girls JV game, with hopefully full commentary during the Varsity games.* #GoWildcats Maxwell YouTube Channel:
https://www.youtube.com/channel/UC0_3nfVhuBnAz1RnM7ndBLA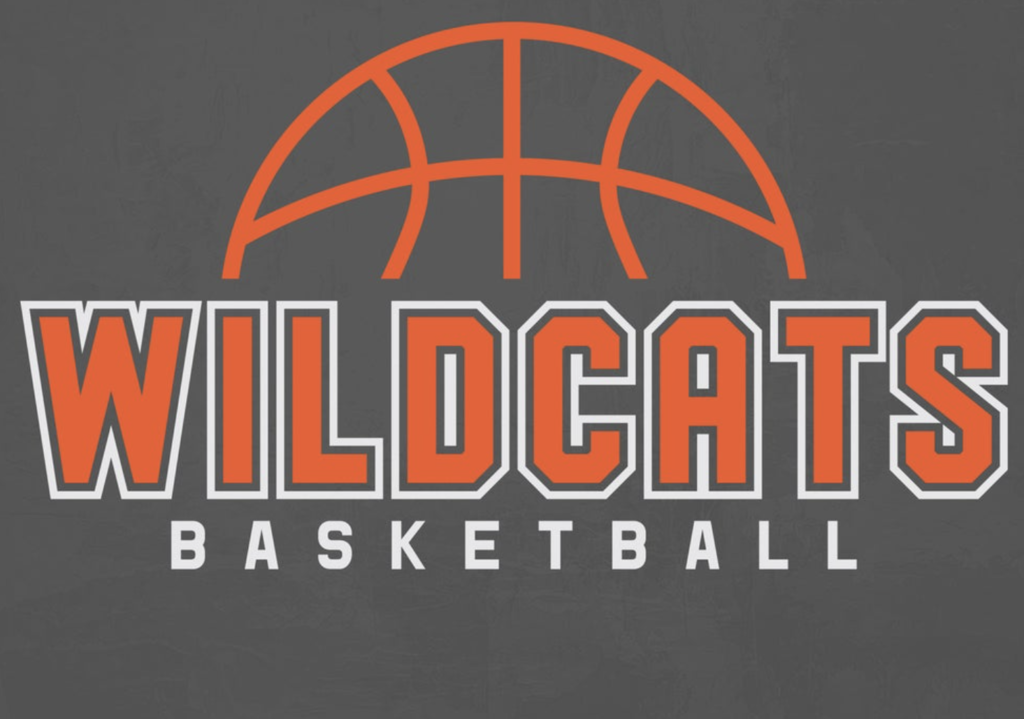 Help support the Lady Cats Basketball team! Maxwell girls basketball team are taking t-shirt orders now until Friday(12/11). Please contact a player to place our order, or you may print the order form off of the website under the tab "documents." Please return them to the school by Friday!

DEC 7 -Winter Sports Pictures at 2:30 PM DEC 8 -Basketball: Girls JV(2 quarters of play) and Varsity Game vs Hi-Line (Away) at Eustis Beginning at 5:00 pm, Varsity at 6:30 DEC 8-Basketball: Boys JV(3 quarters of play) and Varsity Game vs Hi-Line (Away) at Elwood Beginning at 5:00 pm, Varsity at 6:30 pm. Admission is $5.00 by ticket on a pass list. (Households Only) If you have a player on both teams you need to pay only one admission fee for both gyms. DEC 9 -Basketball: Girls Junior High Game vs Adams Middle (Home) at 2:00 PM - NO FANS Streamed via Maxwell YouTube Channel
https://www.youtube.com/channel/UC0_3nfVhuBnAz1RnM7ndBLA
DEC 10 -Basketball: Girls and Boys JV and Varisty Game vs North Platte St. Pats (Home) starting at 4:00 PM (2 quarters of JV Games both girls and boys; all played in the new gym.) Streamed via Maxwell YouTube Channel DEC 11- Wrestling: Varsity Tournament vs Away vs. Multiple Schools (Away North Platte St. Pat's) at 3:30 pm-NO FANS. Streaming information will be sent out as soon as we have it. DEC 12- SPEECH All Day DEC 12- Basketball: Girls and Boys Varsity ONLY Game vs Mullen (Home) at 3:30 pm. Streamed via Maxwell YouTube Channel. *Remember above activities are subject to change*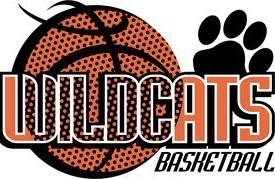 Important message for all K-12th grade parents about our upcoming Winter Music Program. Due to the current Covid-19 situation and the DHM guidelines, we will not be able to perform an in person evening music program on December 15th as scheduled on the calendar. This decision breaks our hearts but with the strict guidelines in place we need to keep everyone safe and follow those DHM's. Our alternate plan is to record the program and have it uploaded to our YouTube channel for families to enjoy. Information has been sent home with your student. Please have your student dress in "concert" attire the day of their recording. Reminders will be sent out via our website, app and social media pages when the recording date approaches. Once again, the music program will not take place in person the evening of December 15. We apologize for any inconveniences. Thank you! Thank you.