NATIONAL COFFEE WITH A COP DAY On the first Wednesday in October, National Coffee with a Cop Day brings men and women in uniform together with their communities to connect over a cup of joe. #CoffeeWithACopDay Inspired by the cliche about officers and their coffee shop donuts, the national observance encourages communities to sponsor an event that will bring citizens and those on patrol together. The events provide an opportunity for open dialogue and improve communication. They also break down barriers and create a valuable bridge to relationships in our communities. When officers hear their community's needs from the people themselves, they're better able to support them. The community as a whole will also be able to see officers as approachable and their ally in protecting and caring for their communities. HOW TO OBSERVE COFFEE WITH A COP DAY While many cities and towns across the country hold Coffee with a Cop events throughout the year, the first Wednesday in October is National Coffee with a Cop Day. Plan one now and several later in the year! Find an event near you and join. Use #CoffeeWithACopDay in your sharing on social media. NATIONAL COFFEE WITH A COP DAY HISTORY In 2016, the first Coffee with a Cop Day took place across the nation. The Hawthorne Police Department in Hawthorne, California launched the idea in 2011. They sought ways to interact with their community every day more successfully. As a result, they established a Coffee with a Cop event to do just that. Throughout the year they make meaningful connections, and the idea has spread across the country to all 50 states!
https://nationaldaycalendar.com
Noon Dismissal on Wed Oct 5th, Fall Break.
NATIONAL TACO DAY | OCTOBER 4 Get one, two or three on National Taco Day. On October 4th, the day recognizes the savory tortilla stuffed with fillings. It doesn't have to be Tuesday, so get out and enjoy your favorite. #NationalTacoDay The history of tacos predates the arrival of Europeans in Mexico. Anthropological evidence shows the native people living in the lake region of the Valley of Mexico traditionally ate tacos filled with small fish. At the time of the Spanish conquistadors, Bernal Diaz del Castillo, documented the first taco feast enjoyed by Europeans. Hernan Cortes arranged this meal for his captains in Coyoacan. It is unclear why the Spanish used the word taco to describe this native food. One suggested origin is the word ataco, meaning stuff or to stuff. In 1964, Roberto L. Gomez established The National Taco Council. The council sent a 55-pound taco to President Johnson in 1967. Whether you prefer soft or hard-shelled tortillas, most agree tacos satisfy a snack craving. However, they also make delicious meals. Consider that many are filled with seasoned, lean meats and vegetables, tacos go beyond delicious. Fish tacos and shrimp tacos with grilled seafood add a whole other flavor profile. Ask for grilled chicken and hold the cheese.
NATIONAL DAY | OCTOBER 3 National Techies Day on October 3rd encourages students to consider a career in technology. With so many opportunities in the growing technology field, students seeking a career in technology will find promising choices anywhere they look. #NationalTechiesDay In 2012, Engine Advocacy commissioned a report by the Bay Area Council Economic Institute in California. According to the report, for every high-tech job, four more jobs are created. That's a lot of economic boost created by one industry. By 2030, the technology sector will continue to grow while other job sectors may decline. While the jobs future changes, one thing remains steady – technology. Healthcare technologies will continue growing by nearly 48 percent. While research ramps up, surgeons and medicine take advanced technologies to a whole new level. With it, they need software specialists trained to maintain the equipment and train the medical personnel. Beyond medical technology, manufacturing advances technology every day. When considering the future of the automotive world alone, specialized technology keeps up the demand for qualified professionals. Advertisement Software development grows every day. However, if we examine technology's impact on manufacturing, security, and global environmental solutions, we can't ignore our future needs. The students in the classroom will be the skilled, trained technology-savvy employees of tomorrow. We need them to be. Take note that National Techies Day falls during National Cyber Security Awareness Month. Techies ensure our devices are protected and secured. They develop the software and help us maintain our computers, smart devices, and more. If you don't protect your computers – find a techie today!
NATIONAL CHEWING GUM DAY | SEPTEMBER 30 National Chewing Gum Day exercises our jaws on September 30th. Pop a bubble or freshen your breath with your favorite piece of chewing gum. #ChewingGumDay Humans have used chewing gum for over 5,000 years. They may have chewed it for enjoyment, to stave off hunger, or to freshen their breath much like we do today. The sources used to make gum resulted in minty and sweet chewable globs of wax or sap resin that fulfilled the human urge to gnaw. They were unlikely to produce glossy, pink bubbles worthy of jealous pokes from siblings. However, waking up with it stuck in your hair was still a possibility. Various forms of chewing gum have existed since the Neolithic period. In 2007, a British archaeology student discovered a 5,000-year-old piece of chewing gum made from bark tar with tooth imprints in it. Presumed to be the oldest piece of chewing gum, the discovery took place in Kierikki, Yli-li, Finland. Made from bark tar, scientists believed the gum to have antiseptic properties and other medicinal advantages. Many other cultures chewed gum made from the resin of the mastic tree, from plants, grasses, and other resins. In 1848, John B. Curtis developed and sold the first commercial chewing gum, which was called "The State of Maine Pure Spruce Gum." Around 1850, a gum made from paraffin wax was developed and surpassed the spruce gum in popularity. December 28, 1869, William Semple filed an early patent on chewing gum, patent number 98,304. Studies show chewing gum helps improve memory, reduce stress, and increase alertness. Chewing sugar-free gum improves overall oral hygiene while also helping to curb cravings and improving digestion.
Image by nakaridore
on Freepik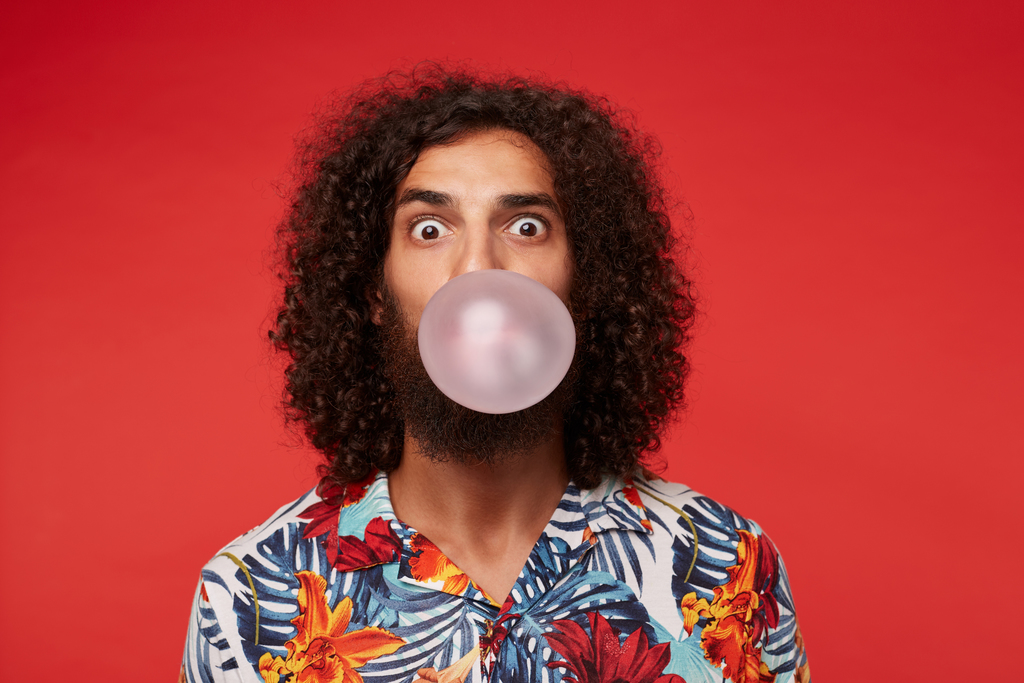 Maxwell Schools Backpack Program.
NATIONAL COFFEE DAY | SEPTEMBER 29 Whether getting one to go or lingering over a second cup, on September 29th be sure to observe National Coffee Day! #NationalCoffeeDay Ah, the perfect cup of java. According to an expert cupper (a professional coffee taster), there are four components of a perfect cup: aroma, body, acidity, and flavor. From the moment the average coffee lover opens a fresh bag of coffee beans, the aroma beckons, percolating the senses. Even those who don't drink coffee tend to enjoy the fragrance roasted beans cast. GROWING, ROASTING, AND BREWING When determining the body of a coffee, the bean, the roast, and the brew are all factors. The bean affects the texture of the coffee, whether its silky, creamy, thick or thin on the tongue and throat. However, the darker the roast and how we brew it will alter the feel of a coffee's body, too. Grandpa's motor oil blend versus the coffee shop around the corner's silky smooth, well-practiced grind have entirely different bodies.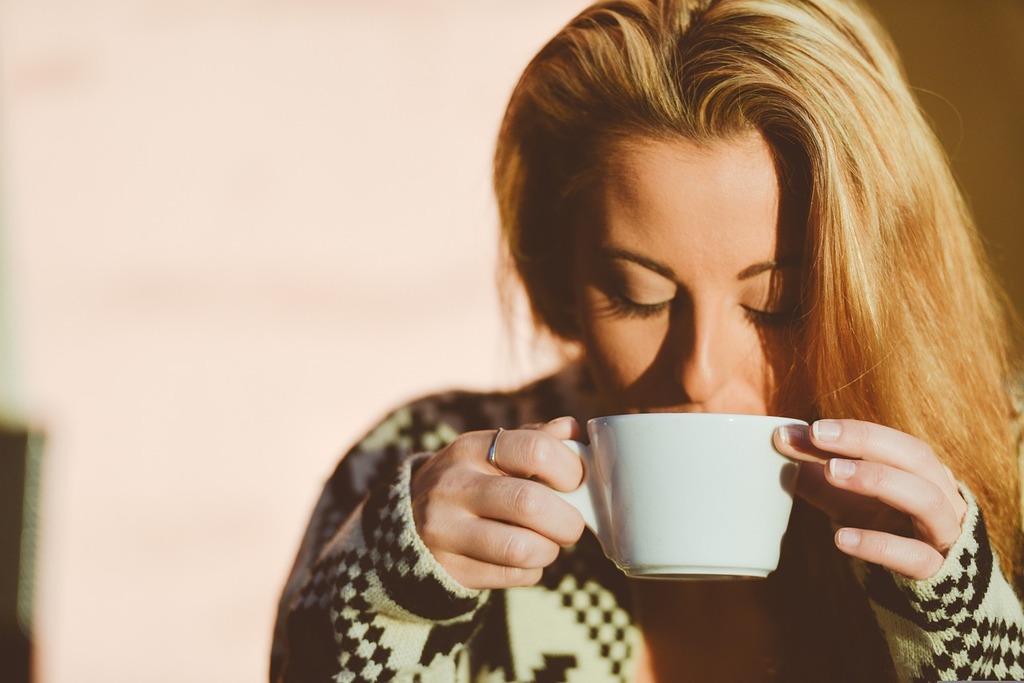 Fall Break!
Each year on September 28 strawberry lovers get to enjoy their favorite fruit in the form of pie on National Strawberry Cream Pie Day. #StrawberryCreamPieDay Even though strawberries are out of season, the grocers always make sure to stock up on frozen and canned so we can make pies. How else do we keep making fruit pies all year long? Those of us who planned ahead preserved strawberries just for this occasion. And of course, some fresh ones are still available here and there. Strawberry cream pie can be made in many different ways. Some recipes use a custard or pudding base with strawberries either folded in or on top. Others are made with cream cheese or whipped cream. Whichever you prefer, the strawberry cream pie is a delicious treat.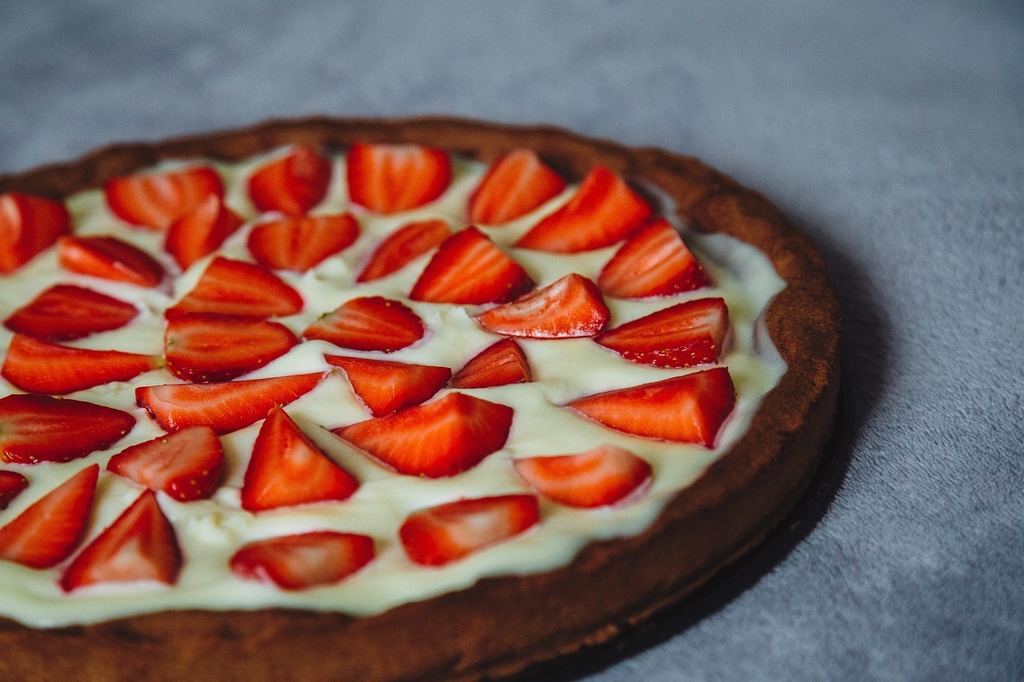 NATIONAL DAY OF FORGIVENESS | SEPTEMBER 27 The act of forgiveness is powerful. But, granting forgiveness is more than an act – it's a process. Forgiveness teaches us about ourselves as much as it teaches us about others. Whether a person suffers from mental or emotional pain, grief, or trauma, forgiveness can set us on a path of healing. Forgiveness can also develop into a practice that teaches us to value compassion, kindness, and love. Forgiveness doesn't always happen in an instant, either, though it can. A single verbal statement doesn't complete the process. However, over time and with willingness and some practice, we can let go of our anger, bitterness, and resentment. Forgiveness is a decision. While granting forgiveness may be challenging, it comes with a wealth of benefits. During the process, we may discover the person we need to forgive most is ourselves. Self-forgiveness is another healthy tool to learn. Thus, National Day of Forgiveness also offers an opportunity to understand the benefits of forgiveness. Forgiveness relieves stress. The stress we feel from anger, resentment, and bitterness lessens and even fades entirely. The burden of these feelings creates anxiety and stress that we no longer have to carry when we forgive. The act of forgiveness helps us to close a wound. When we forgive, we give ourselves permission to heal. There is freedom in healing. When we forgive, we also give ourselves permission to stop living in the past. We focus less on the damaging feelings and begin to look forward to the future. When we detach from the heaviness, anger, pain, and resentment, we no longer allow the past to control us. Forgiveness also benefits our physical health. Reduced anxiety and stress mean lower blood pressure, a stronger heart, and an improved immune system. It may also help reduce physical pain. Reflecting on our ability to forgive ourselves leads to an ability to cope with difficult and traumatic situations. As a result, we reap the benefits of mental and emotional wellbeing.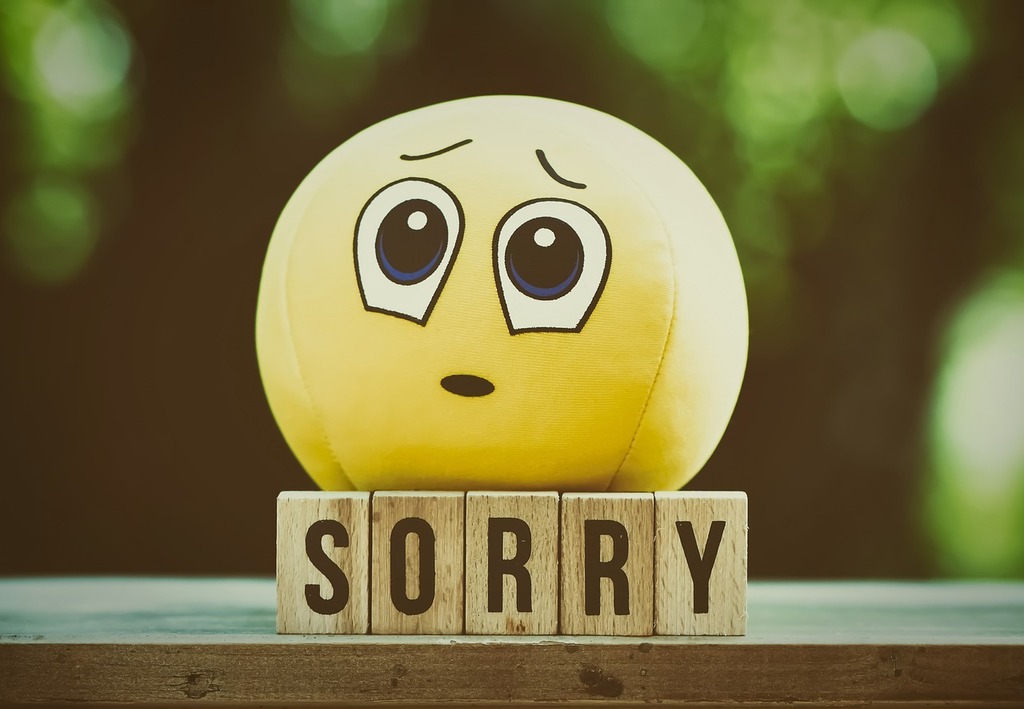 School pictures will be delivered to classrooms on an "as produced" basis this year! This means that all pictures WILL NOT be coming home at the same time. Jessica Braithwait Photography has delivered K through eleventh grade pictures all on the same day in previous years, but this WILL NOT be the case this year. As soon as your child's pictures are edited, ordered, and packaged, they will be delivered to their teacher/classroom and sent home. So, if you have children in multiple grades, they will not be bringing their pictures home at the same time. Pictures will be delivered between the dates of October 3-31. As always, THANK YOU Maxwell Schools for your continued support of Jessica Braithwait Photography! Any questions – please call or text 308-279-2176 or
jess_braithwait@hotmail.com.--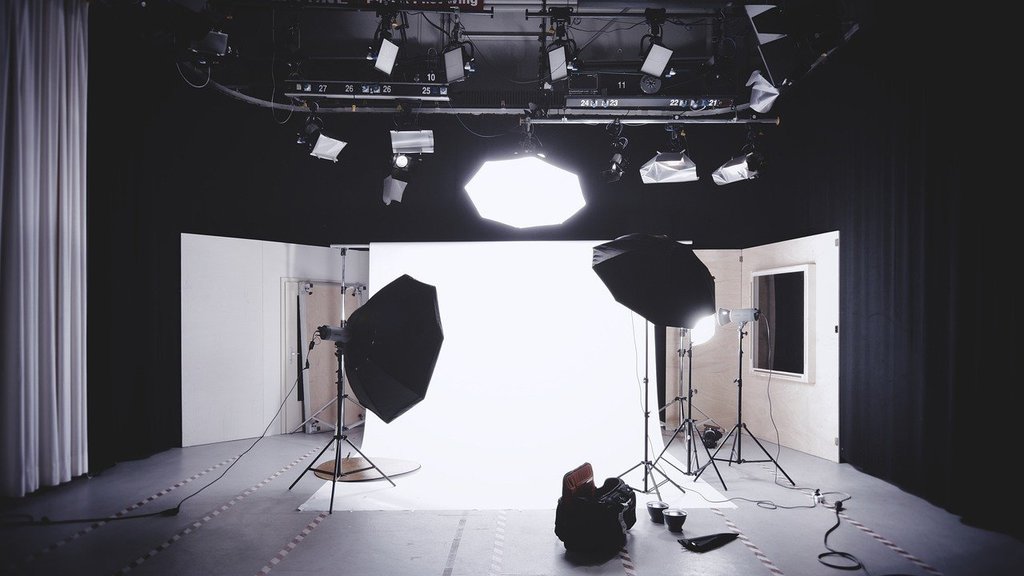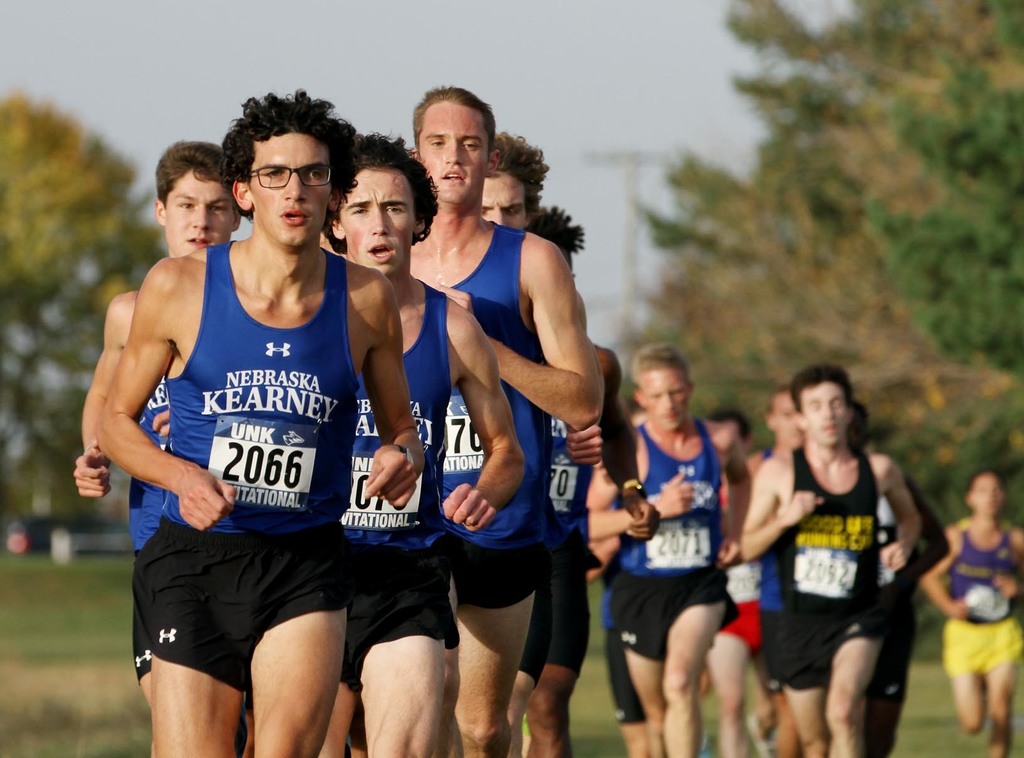 INNERGIZE DAY | DAY AFTER THE AUTUMNAL EQUINOX Innergize Day on the day after the Autumnal Equinox offers an opportunity to relax and rejuvenate. This is a day for you! #InnergizeDay Since fall has officially arrived, it's time to shift gears. The fast pace of summer activities passes by now. Languid autumn days provide tranquil sunsets and peaceful moments. These are the times to focus on your personal well-being. Do things you enjoy that make you feel good about yourself. Let stress and worry fade away for the day. The day is an excellent time to look inward. Whether you rejuvenate your spiritual connections or develop mindfulness, refocusing your energy can have huge benefits. After trying to cram every activity into a few short months, we sometimes lose focus. Fall allows us to take a deep breath and be more mindful of our bodies, spirits, and the world around us.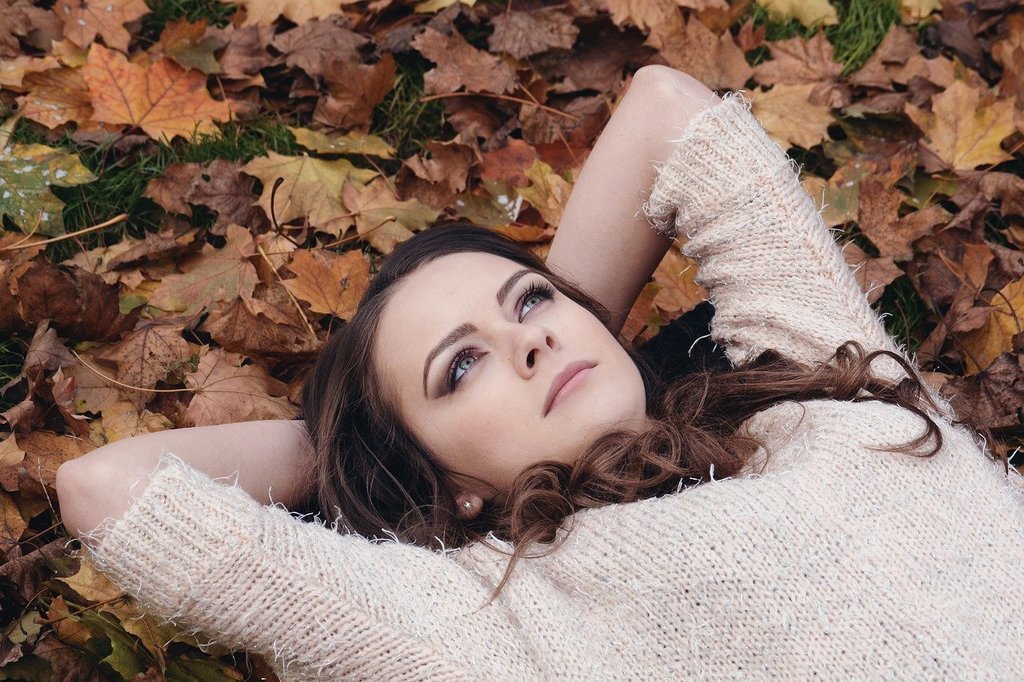 AUTUMNAL EQUINOX | CHANGES ANNUALLY The Autumnal Equinox in September ushers in a change of season. It is observed annually when the sun can be seen directly overhead along the equator. The day marks the end of summer and beginning of fall in the Northern Hemisphere. #AutumnalEquinox The autumn equinox is one of two days when all points on Earth except the polar regions see the sunrise and set at due east and due west. With few exceptions, all latitudes see almost precisely 12 hours of daylight and 12 of darkness. While the United States marks the official end of summer at Labor Day, the seasons mark time differently. Depending on where we live, the trees and animals behave differently based on the amount of sunlight they receive. By the time the equinox arrives in September, the leaves in many parts of the country have already begun to change. The air at night is crisper. People's minds begin to think about warmer clothes and preparing their homes for winter. Since children are already in school, most summer activities have ended. In the fields, farmers eagerly watch for the opportune time to harvest. Apples, pumpkins, and root vegetables ripen in the orchards and gardens. On cool evenings, long walks along the trails under the canopies of gold, umber, violet and crimson keep us warm.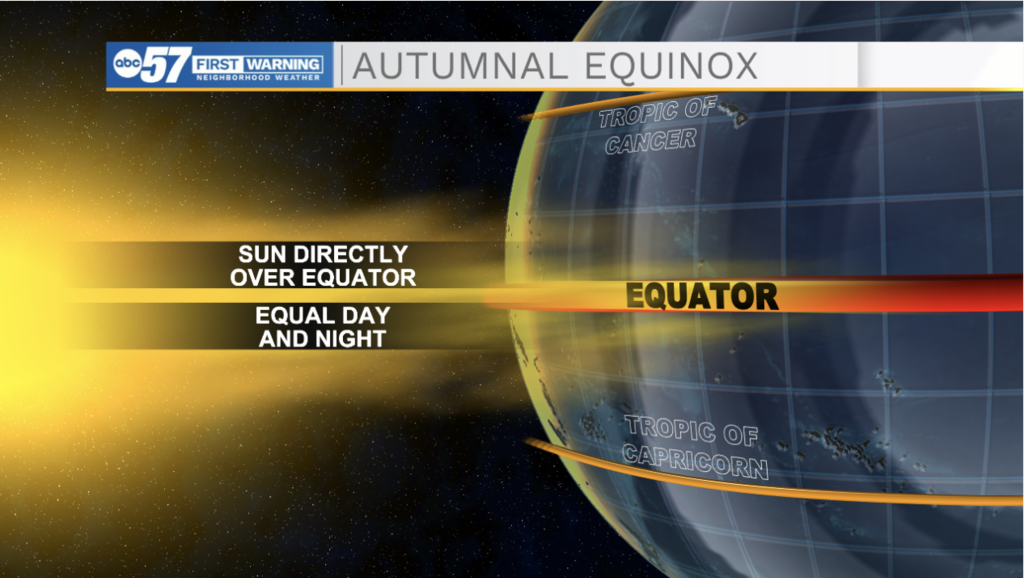 NATIONAL CHAI DAY | SEPTEMBER 21 On September 21st, the aroma filling the room comes from ancient spices, perfectly steeped into a cup of delicious tea. National Chai Day celebrates the strong, satisfying tea that is ordered at cafes across the country. While the Indian beverage dates back nearly 5,000 years, the chai served in homes and coffee shops today comes in many forms. For traditional chai, steep it with black tea leaves. Add whole milk for the richest flavor. Some even prefer almond or coconut milk. The most common spice in chai is cardamom. Though blends will vary from place to place, other spices include cinnamon, nutmeg, pepper, and fennel. Finally, sweeten the tea with pure sugar.
Maxwell School district residents: Did you get your pink card in the mail? And were the taxes astronomically high? We apologize. Those are far from accurate. The 3rd party company that Lincoln County hired to do the calculations made a big error and sent out numbers . Click this link to read more about it.
https://maxwellne.sites.thrillshare.com/article/845446
-- Danny McMurtry Superintendent, Maxwell Public Schools
TALK LIKE A PIRATE DAY | SEPTEMBER 19 Talk Like a Pirate Day sails away annually on September 19th. #TalkLikeAPirateDay All you bilge rats, Aaaaaaaaaaaaarrrrrrrrrrrrgh! As you are out and about on September 19th, don't be surprised if people are saying, "Ahoy Matie," "Avast," "Aye, Aye Capt'n," "Land ho!" "Hornpipe," and many other pirate-like phrases, because it's International Talk Like a Pirate Day. While ordering your coffee in the drive-thru, ask if they have change for gold bullion. Try testing your pirate language out at the library when asking for the location of Moby Dick. The pirate language always fairs well in rough seas. Settle a debate with "I'm right or I'll walk the plank!" When the boss gives you a new project, "Aye, aye, Capt'n," is the correct response. However, beware calling the boss any frothy names. The goal of the day is not to lose your job.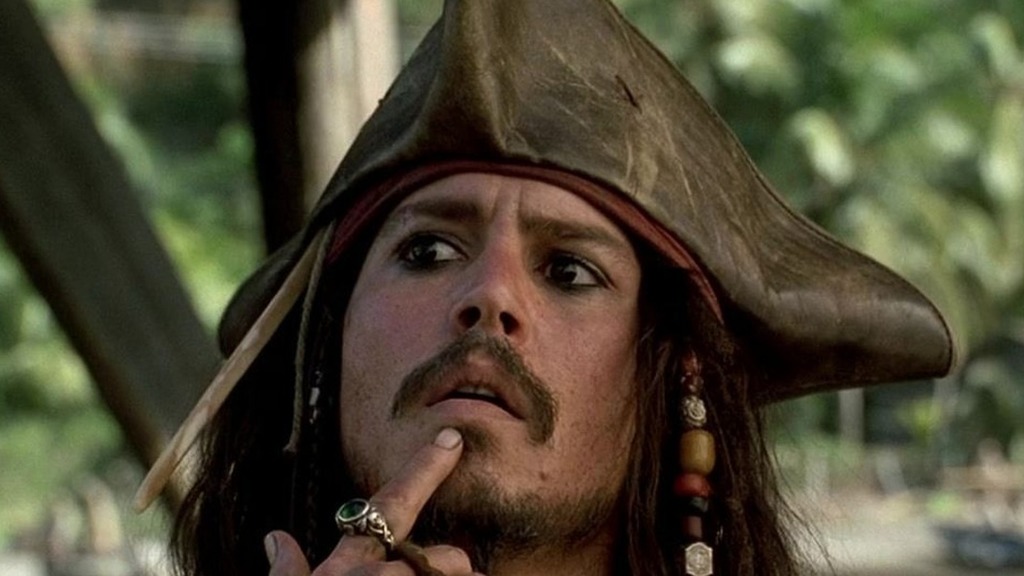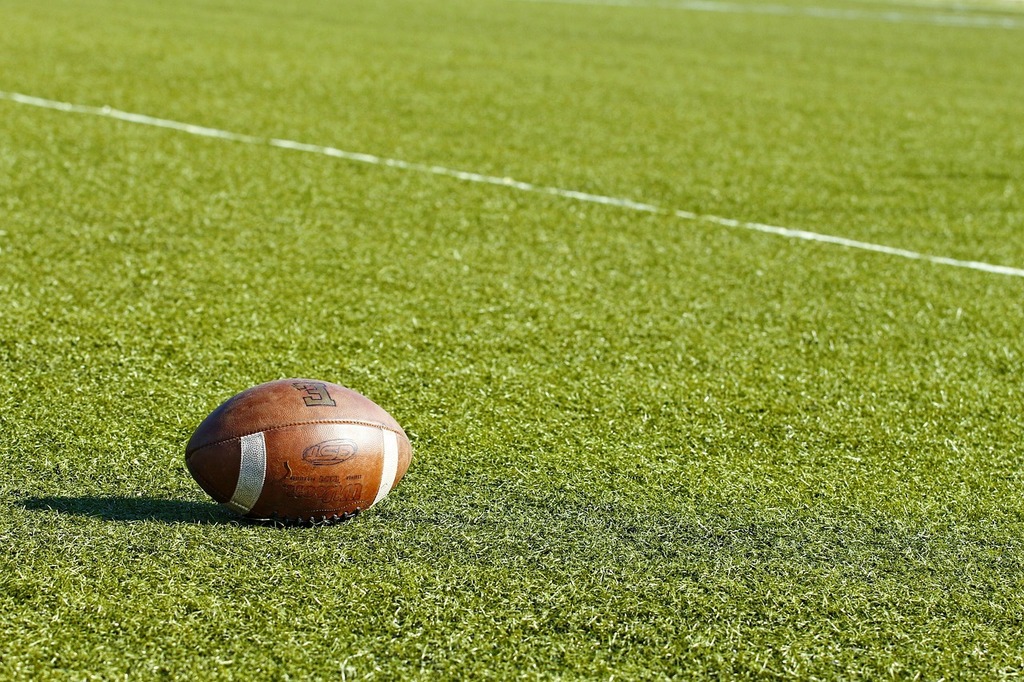 SEPTEMBER 15 On September 15th, National Online Learning Day recognizes the advantages and vast potential of online learning. It also honors the accomplishments of online students everywhere. #OnlineLearningDay Whether you've ever taken an online course, used educational resources at a traditional brick and mortar school, or taught them, this day is for you! The day showcases online learning helping people accomplish their goals and dreams. It helps check things off their bucket list! Not only that, but online learning offers valuable resources to parents, too. The ability to check in with teachers and assist their child remotely heightens the educational experience. Alexandra is excelling at school and her self-esteem is sky high. She believes in herself as a student and can be herself. We also love online learning for the rigorous curriculum and we know that Alexandra will be prepared for her future and career. ~ Emerald Zeitz – parent of an online student Evolving online technology makes education more manageable and convenient. Every day, students earn high school diplomas, certificates, college degrees, and credits online. Online Learning Day brings national recognition to these students. And online schooling continues to grow and provide new resources and support to students.