Best of Luck to the Wildcat Speech team as they travel to Culbertson RPAC Conference Meet. Go Wildcats!!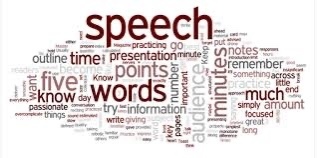 Good luck Lady Wildcats at Sub-Districts tomorrow night in Anselmo-Merna. Tip off is at 7:15 pm. Theme for tomorrow's game- freezing temps have us dressing in layers to stay warm, so let's wear layers of school colors. Wildcat black on top for the first half and then shed a layer and wear wildcat white for the second half! Wildcat Pride!!!!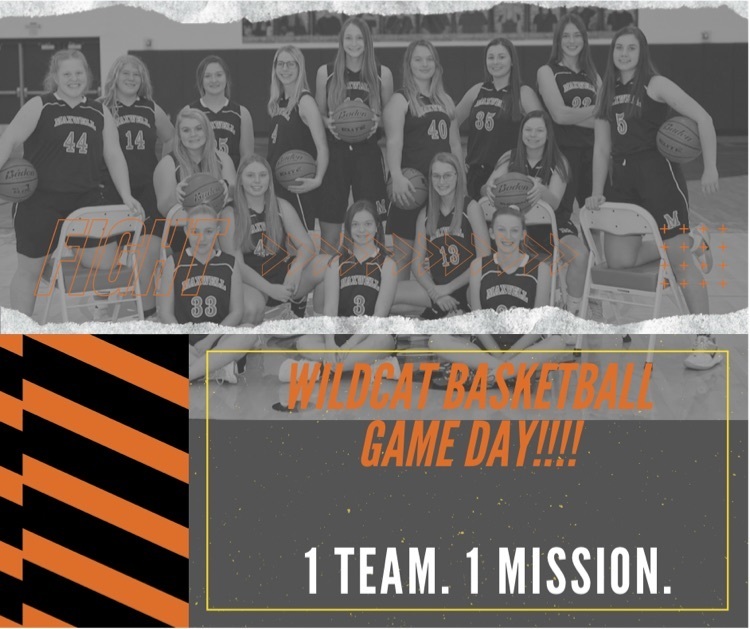 Good Luck Maxwell Wrestlers at state!!! We will be going Live for their send off today at 2:50 pm. Parents are welcome to attend and support our wrestlers as we cheer them on to State! Here is some information for all Wildcat Fans: The link below will take you to the NSAA Wrestling Championship apparel page.
https://nebraskascreenprinting.com/product-category/nsaa-state-championships-apparel/nsaa-wrestling/
News Coverage for State Wrestling: Once again we will be offering coverage of state wrestling on our radio station (98.1 FM....1410AM) and our website (
https://northplattepost.com/pages/2021-state-wrestling
) all week long! 2021 State Wrestling from the North Platte Post Make sure you bookmark this page and check back regularly! We will have constant updates on all area wrestlers throughout the tournament! northplattepost.com GO WILDCATS!!!!

Good Morning, This is Danny McMurtry with Maxwell Public Schools. We are aware of the rolling outages that have popped up in the area. We are going to keep our 10:00 start for school today. The big concern was meal prep and an outage would not affect us with the meal being served today. There is a chance that power will be shut off for 30-60 minutes at some point today in our district. There is also a greater chance that it won't be. Teachers are aware of the chance of this happening and will make plans accordingly. We are going to keep our doors open. As always, you ultimately make the decision if your child comes to school today. Thanks for your understanding and have a safe and warm day today!

Anselmo-Merna has decided to postpone tomorrow's subdistrict games to Wednesday. The schedule will go as follows: Wednesday, February 17: Game 1 @ 5:30: Anselmo-Merna (1) vs. Sandhills Valley (4) Game 2 @ 7:15: Ansley-Litchfield (2) vs. Maxwell (3) Thursday, February 18: Subdistrict Championship Game @ 6:00: Winner of Game 1 vs. Winner of Game 2 -With the information about the blackouts occurring in Custer County, with help from the NSAA, I did attach how we would handle it if one were to occur: We would treat the blackout similar to a maintenance issue that occurs during a game. We were informed that they would last no longer than 60 minutes (hopefully we don't have to worry about it!). -Please be sure that your bus is running during the games to ensure that players could make their way to the buses to stay as warm as possible. -Please ask that fans stay in place in the gym. -When the power comes back on, we will have a 10-minute warm up before resuming play. Again, hopefully we don't have to worry about this, but it may occur.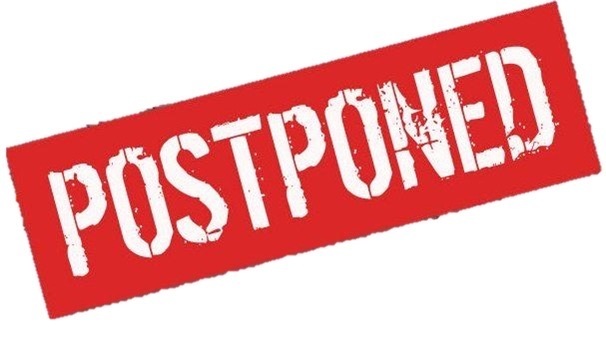 Late start tomorrow, February 16th at 10 a.m. Buses will run accordingly - no preschool, and no breakfast will be served. Drive safe and stay warm.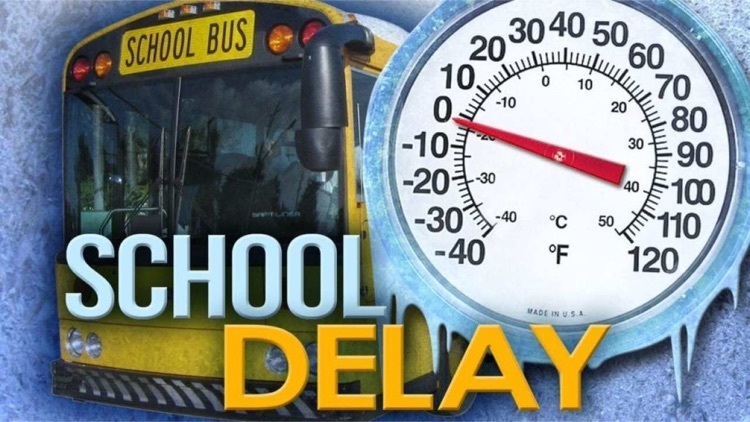 Congratulations to the following students for their awards at the Speech Meet today: Lisselle Lucas - 4th Place in Novice Serious Cole Vencill, Lisselle Lucas, Carley Jackson, Kaitlyn Miller, and Jordan Miller - 11th Place in Varsity OID Breanna Francescato - Superior in Varsity Persuasive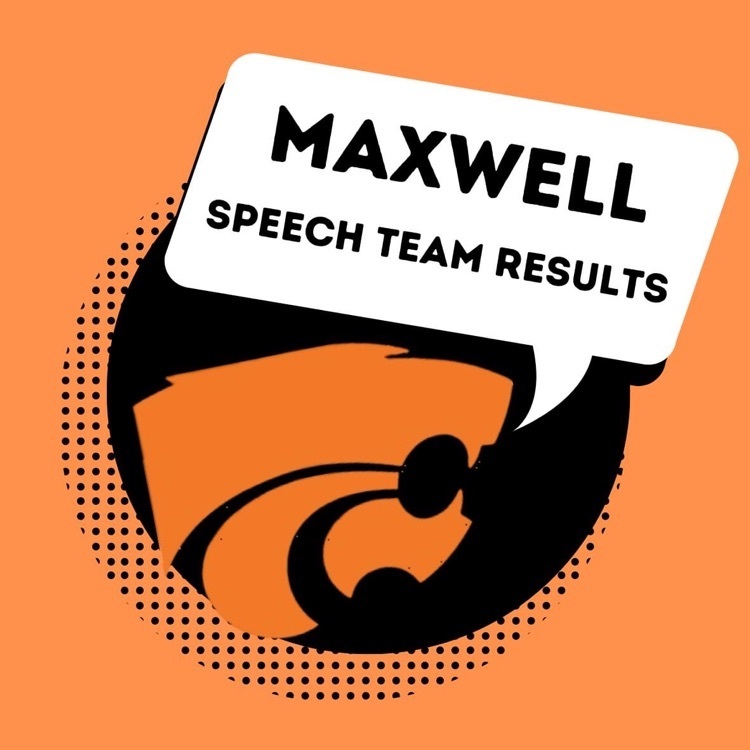 We are proud of all the wrestlers who made it to districts. Klayton Pagel we are so very proud of you and all of your accomplishments this year, it was a great year cheering you all on. Congratulations to these wrestlers who are State Bound and your Wildcats on their district win as a team! Wyatt Heessel-106 2nd Sam Melton- 126 4th Mason Tilford- 132 3rd Kayden Hunt- 170 4th Jaycob Young- 182 4th Drey Smith- 195 2nd Luke Howitt-220 1st Kayden Stubbs- 285 2nd

Good Luck to our District Wrestlers as they compete tomorrow in Sutherland. Below is the tournament information. ADMISSION: Saturday (All Day) Adults $8.00, Students $6.00 Finals Only Adults $5.00, Students $4.00 PASSES: Each school will be allowed 6 spectators per qualifying wrestler. A Google Sheet will be provided to list the names of the 6 spectators. CONCESSIONS: Will be available throughout the day in the commons area. INCLEMENT WEATHER: Snowstorms or other inclement weather conditions may force the post-ponement of a district tournament. If the tournament needs to be postponed, schools will be notified as soon as possible. NO FOOD OR COOLERS WILL BE ALLOWED IN THE GYM AREA. THE WRESTLING ROOM (WEIGH-IN AREA) AND COMMONS AREA WILL BE AVAILABLE FOR FOOD AND COOLERS. ALSO, PLEASE REMIND YOUR WRESTLERS TO CLEAN UP AFTER THEMSELVES. SCHEDULE: 10:00 AM CST - First Round 11:30 AM CST – Semi-Finals and First Round Wrestlebacks 1:00 AM CST – Consolation Semi-Finals 2:30 PM CST – 30-Minute Break – Lunch provided in the North Gym 3:00 PM CST – Finals and Consolation Finals * All times are approximate. We will run the meet as efficiently as possible and only take the necessary breaks.

Girls sub district games have been announced: Lady Cats will play Ansley-Litchfield at 7:15 in Anselmo-Merna on Tuesday, February 16th. Good luck Wildcats!

The Wildcats take on Medicine Valley as the Raiders come to town for tonights last home basketball game! All fans and students are invited to attend. Concession stands will be selling chili and cinnamon rolls. So come on out and help us celebrate our Seniors and cheer on the Wildcats! Games start at 4:00 pm. 4:00 P.M. -JV Girls (2 QTRS, JV Boys 3 QTRS) 6:00 P.M. -Varsity Girls/Varsity Boys Spirit Squad Theme for all fans: Hawaiian/Beach Attire Media:
https://www.youtube.com/channel/UC0_3nfVhuBnAz1RnM7ndBLA
COVID Protocol: Masks required, open to the public. Best of luck Wildcats!!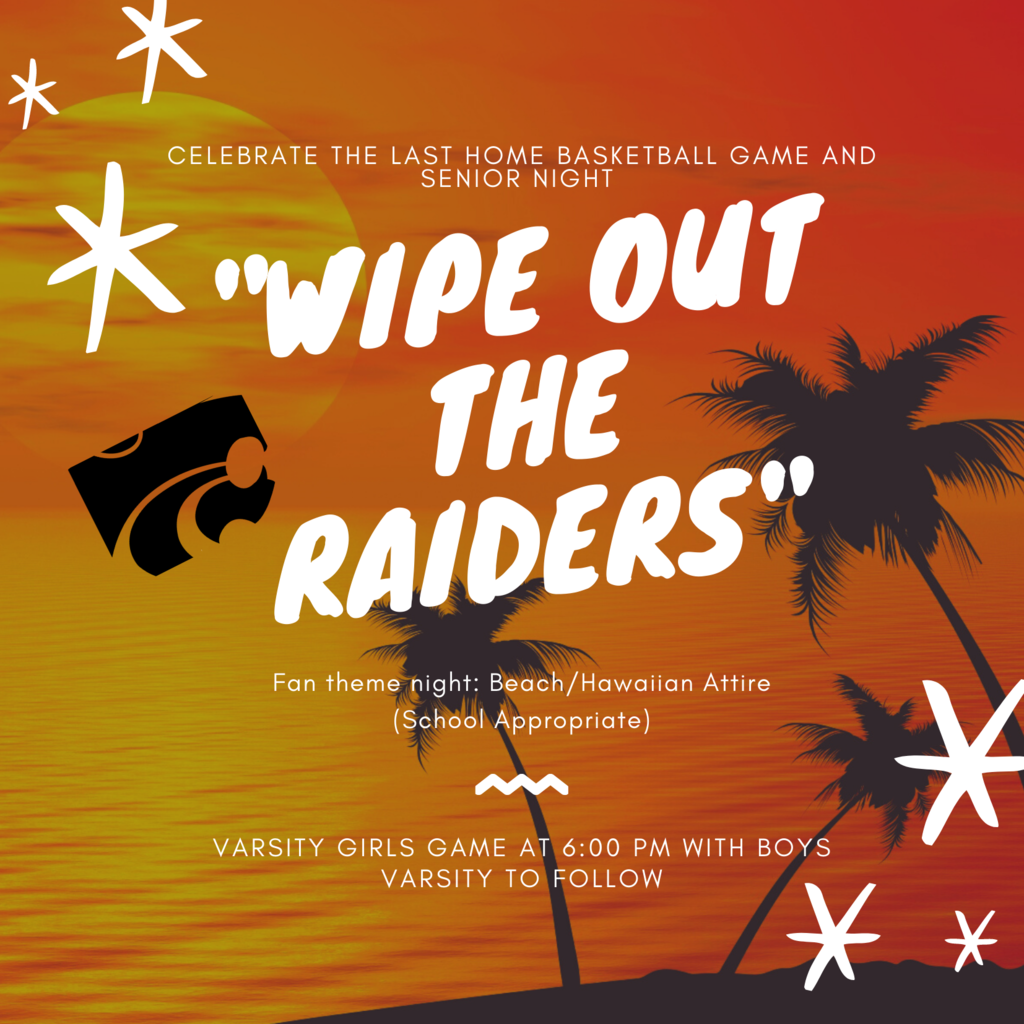 Calling all Maxwell FANS and STUDENTS! Join us tomorrow to CHEER ON your WILDCATS in their LAST HOME BASKETBALL GAME of the YEAR!!! Help us celebrate our Seniors and enjoy Chili and Cinnamon Rolls from the concession stands. Our Spirit Squad Cheer Clinic will be performing at Half-Time of the Boys Varsity Game! Spirit Theme Wear for tomorrow's game: Beach/Hawaiian (school appropriate) Go Wildcats and WIPE OUT THE RAIDERS!!!! JV Girls Game starts at 4:00 PM. JV Girls (2 QTRS), JV Boys (3 QTRS, followed by Varsity Girls (6:00 PM) and Boys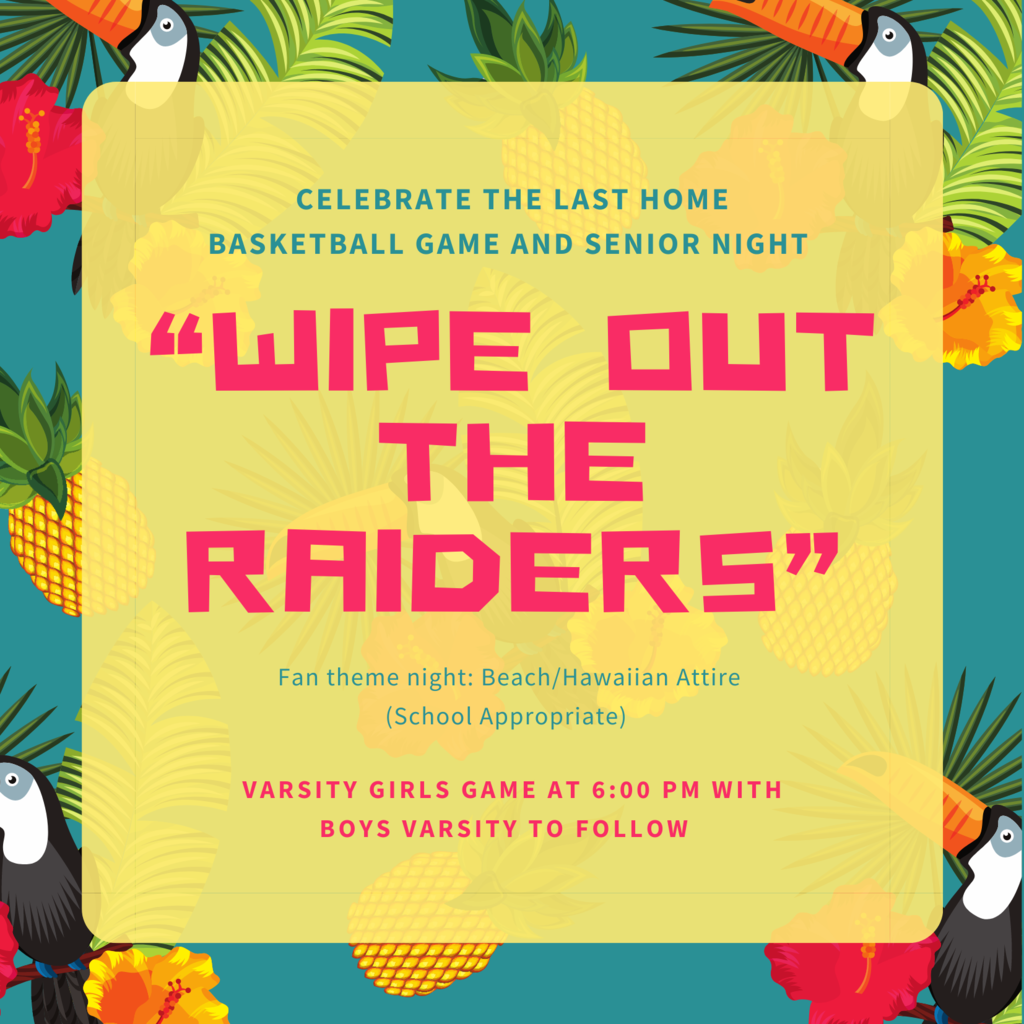 Good Luck JH Basketball Teams today at South Loup . Game time for both Boys and Girls is at 1:00 PM. Spectator Information: Location: Callaway 1:00PM - JH - Boys @ Callaway Community Center 1:00PM - JH - Girls @ Callaway High School JUNIOR HIGH Spectators: Masks Required NO PASS LIST Watch online (JH Girls ONLY)-
https://striv.tv/channel/south-loup/

JH Basketball Teams travel to South Loup tomorrow. Game time for both Boys and Girls is at 1:00 PM. Below is the guidelines and protocols. Spectator Information for Wednesday, February 10, 2021 Location: Callaway 1:00PM - JH - Boys @ Callaway Community Center 1:00PM - JH - Girls @ Callaway High School JUNIOR HIGH Spectators: Masks Required NO PASS LIST Watch online (JH Girls ONLY)-
https://striv.tv/channel/south-loup/
NO LOCKER ROOMS available at the Community Center COVID PROTOCOLS Guidelines may change at any time Currently 50% capacity for indoor events Temp check athletes prior to arrival Masks required when not actively participating Spectator Attendance for indoor events: MASKS REQUIRED If you are ill, stay home Good Luck Wildcats!

BASKETBALL GAMEDAY!!! Your MHS Wildcat's host Sutherland High School TODAY!!! 4:00 PM - Girls JV & Boys JV, followed by Girls V & Boys V. Go Wildcats!!! Guidelines: Open to the public, (no pass list). Masks are required with temp checks at the door. Media:
https://www.youtube.com/channel/UC0_3nfVhuBnAz1RnM7ndBLA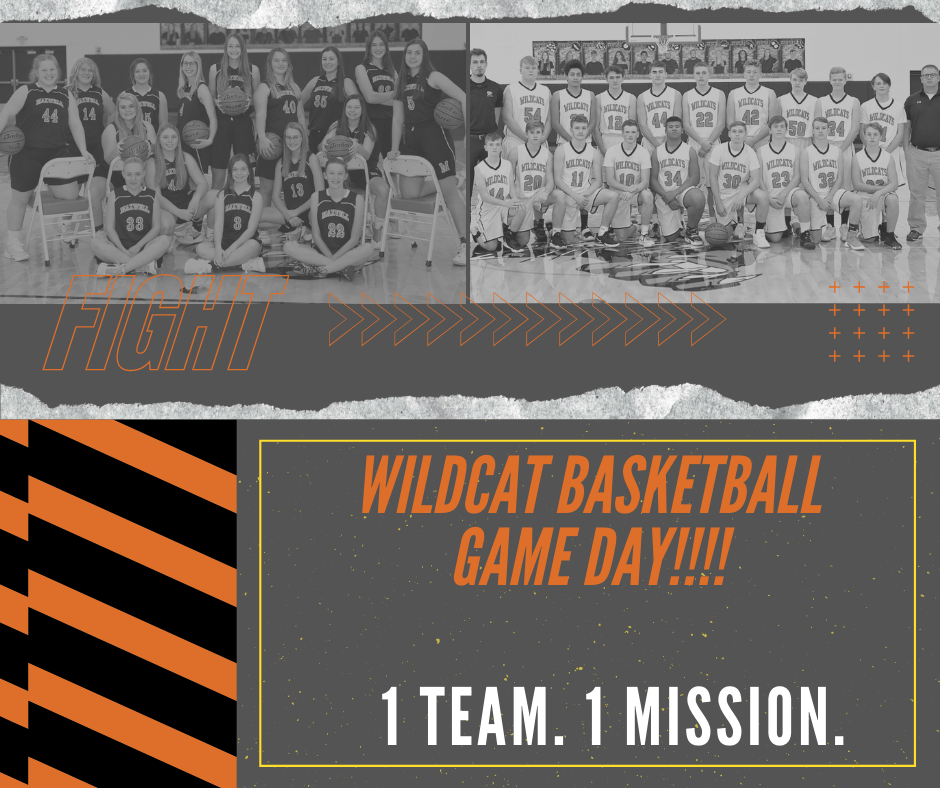 Feb 8th-Board Meeting at 7:00 PM. Feb 9th-Basketball: Girls/Boys JV and Varsity vs. Sutherland (Home) at 4:00 PM with JV Girls (2 QTRS), JV Boys (2 QTRS) followed by Varsity Girls/Boys. Feb 10th-Late Start 10:00 AM, Buses will run accordingly. No Preschool. Feb 10th-JH Basketball Girls/Boys vs. South Loup (Away) at 1:00 PM. Callaway High School. Feb 11th-Basketball Girls/Boys JV and Varsity vs. Medicine Valley (Home) at 4:00 PM. JV Girls (2 QTRS), JV Boys (3 QTRS0, followed by Varsity Girls and Boys. Feb 13th-Speech Meet. Feb 13th- District D4 Wrestling Tournament at 10:00 AM. Sutherland High School. (Covid 19 Guidelines and fan attendance have not been announced yet.) Feb 15th-No School.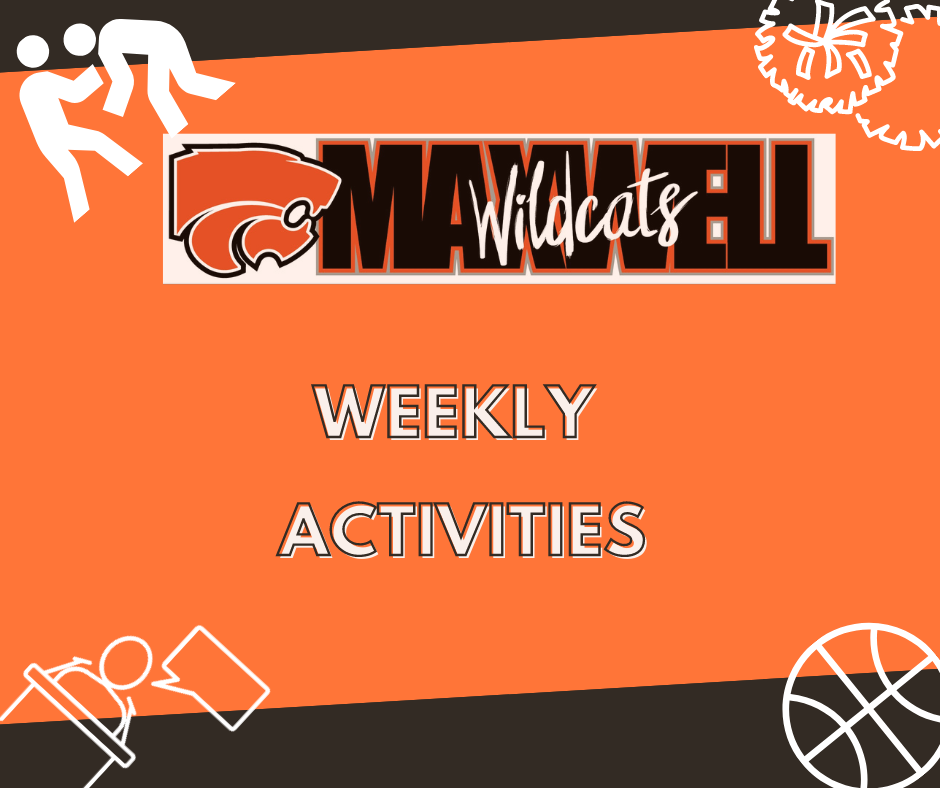 Maxwell Track Team apparel fundraiser is going on now until February 22. Attached is the order form or you can print it off on our website at the link below. If you would like a crew neck that is available also at the same price as a hoodie. Just write it on the order form. Please have your order forms and check dropped off to the front office by Monday February 22nd.
https://core-docs.s3.amazonaws.com/documents/asset/uploaded_file/1113903/Maxwell_Track.pdf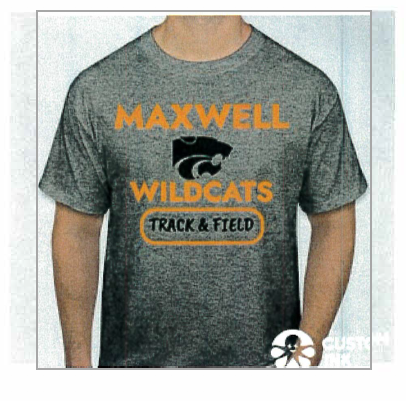 Late start tomorrow at 10 am. Buses will run accordingly. Drive safe and stay warm!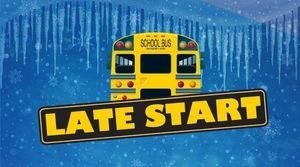 Students in 6th grade thru 12th who are interested in trap shoot. There is a parent/student meeting Monday February 8th at 6:30 This will be at the Gun Club in Maxwell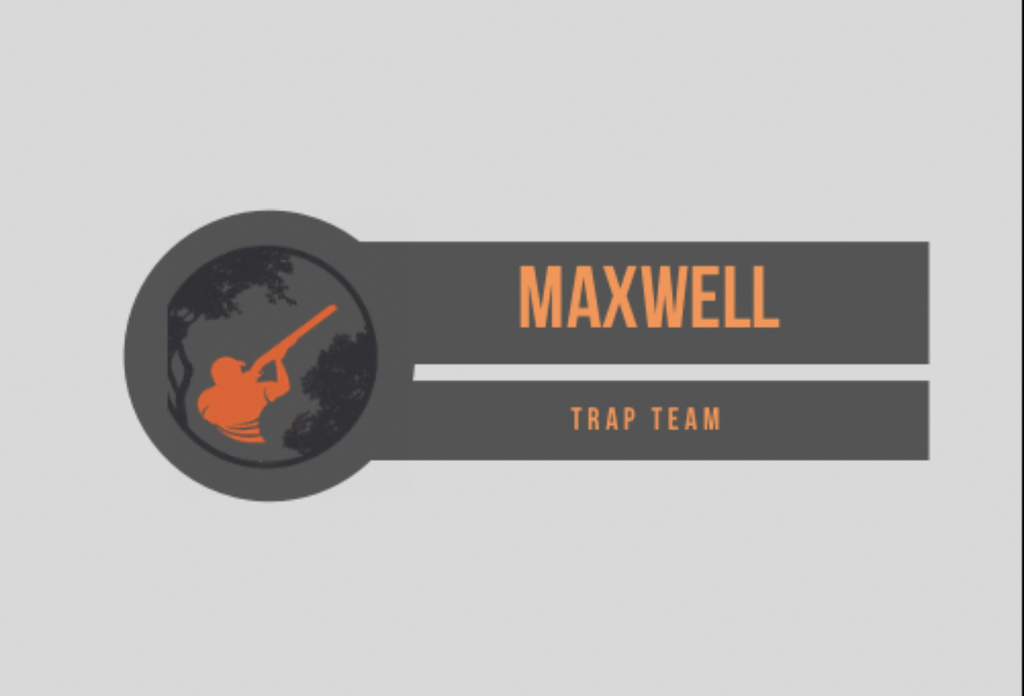 Maxwell Cheer Camp has been postponed for today and rescheduled for Monday, February 8th (after school) until 5:30 pm. Parents will need to pick up their child at the school. Sorry for any inconvenience.