Maxwell Track Team travels to Elm Creek tomorrow. Meet begins at 9:00 am. Schedule of events along with a list of participants in each event are attached below. Best of luck athletes !!! #Wildcats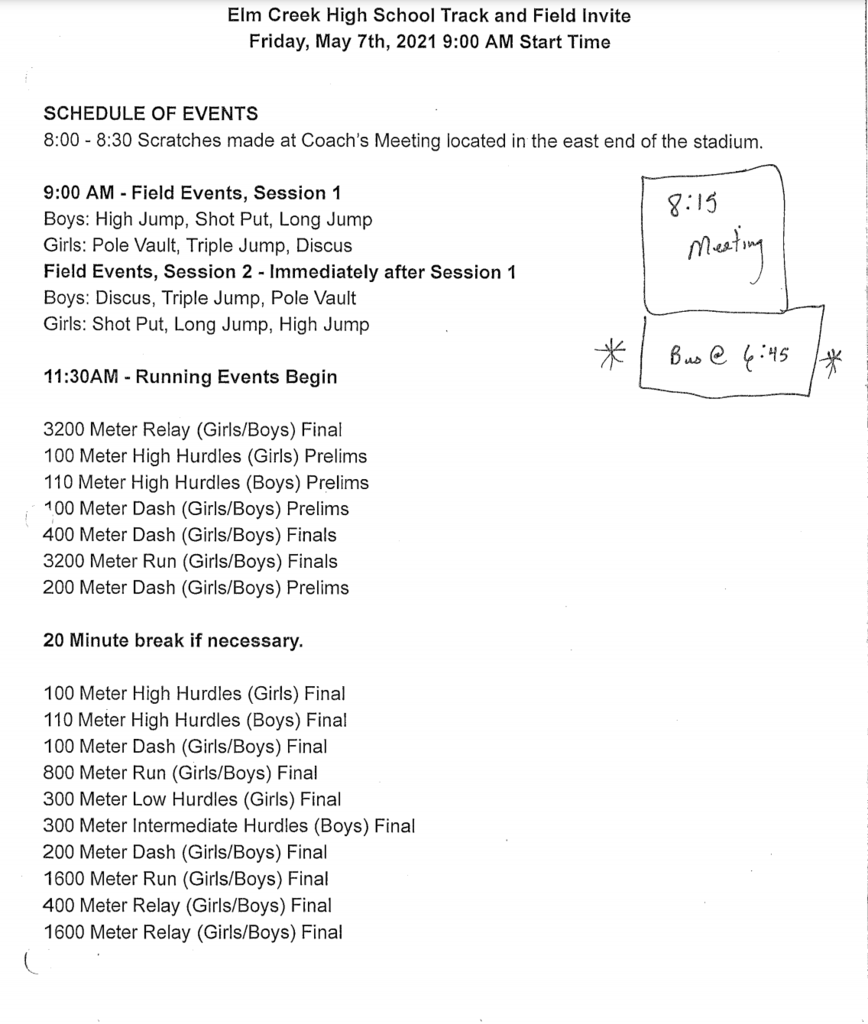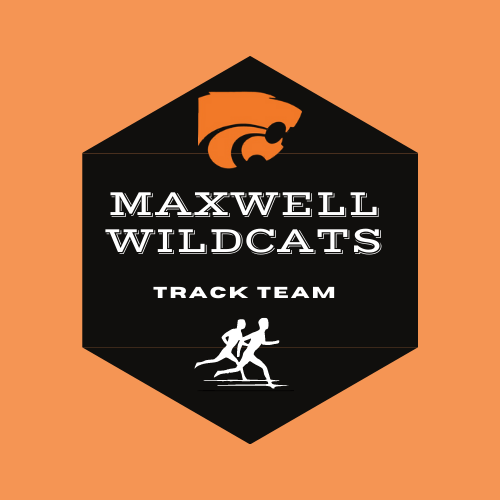 School Nurse Appreciation Week: May 6- May 12, 2021. Today is School Nurses' Day and we are so thankful for our very own, Gina Sommer! She has been a rockstar this year with all of the added responsibilities from Covid. She cares deeply about our students and their well-being! Let's show Gina some Wildcat appreciation today for everything she has done to help our students stay safe this year! 🧡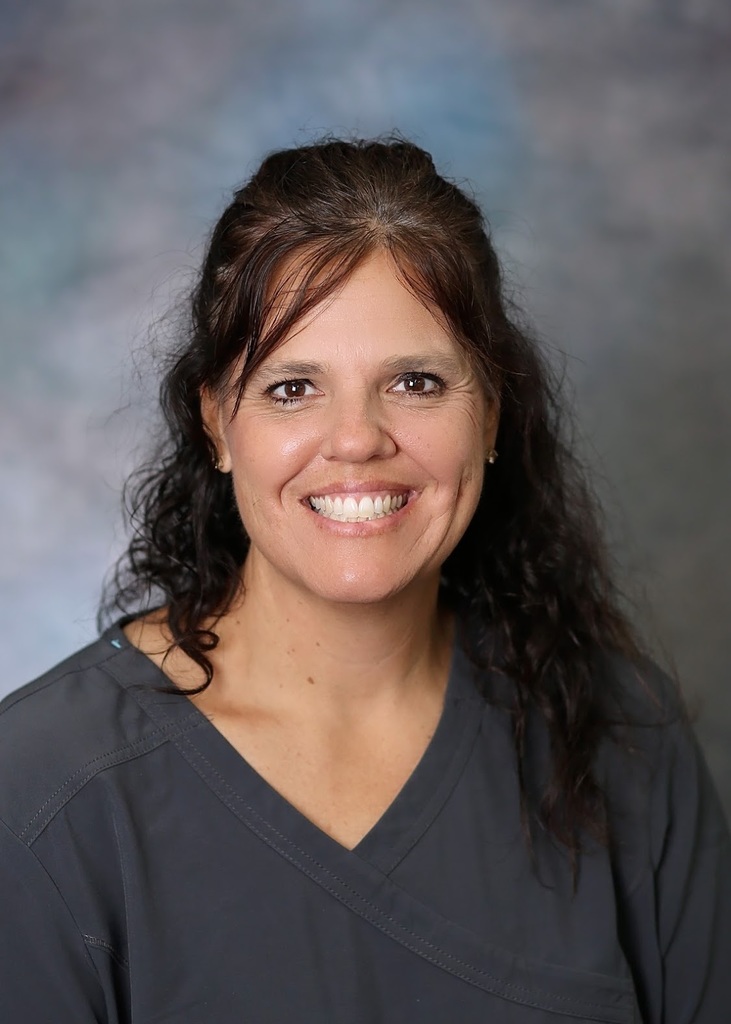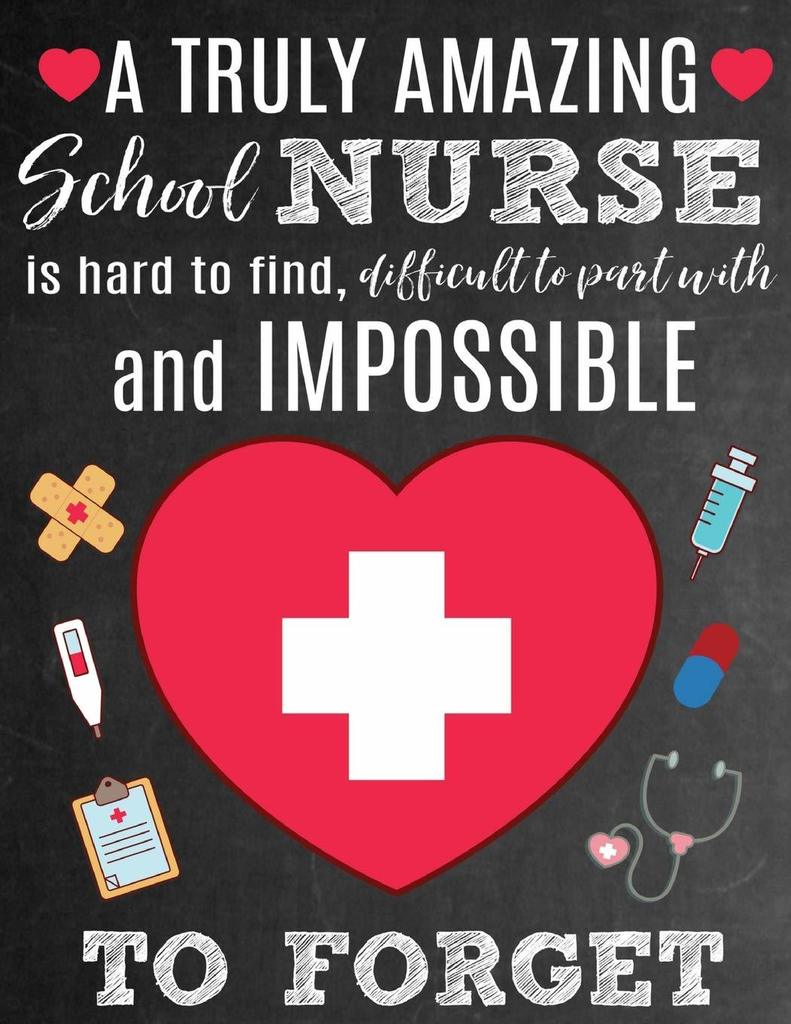 Last call for preregistration for Maxwell Youth Basketball Camp. Registrations and money is due by this Friday 5/7 in order to receive a camp shirt. Walk in registrations will be available for the day of the camp but the participants will not be receiving a team shirt. Be sure to register before Friday to guarantee a shirt for camp!!!

⚾️Baseball District Game ⚾️ Good luck MSP Baseball team tomorrow for the start of the B-2 District Baseball Tournament. MSP plays Elkhorn North at 3:00 p.m. Location: Hickman City Park in Hickman, Nebraska. Media:
https://www.youtube.com/channel/UC1euvUKU8K0kjUoLTTKXQ_Q
Covid Policy: Face Coverings: Face Coverings are required to gain admission into the event as well as face coverings MUST BE WORN by coaches, non-participant athletes, event staff, and spectators AT ALL TIMES during the event. Admission: Adults, per session - $5. Students, per session - $4. Passes are not Accepted. Admission Gate opens 1 hour prior to the start of the first game of the session. #MSPBaseball

Good Luck JH Track today in Gothenburg. Meet starts at 9:30 AM.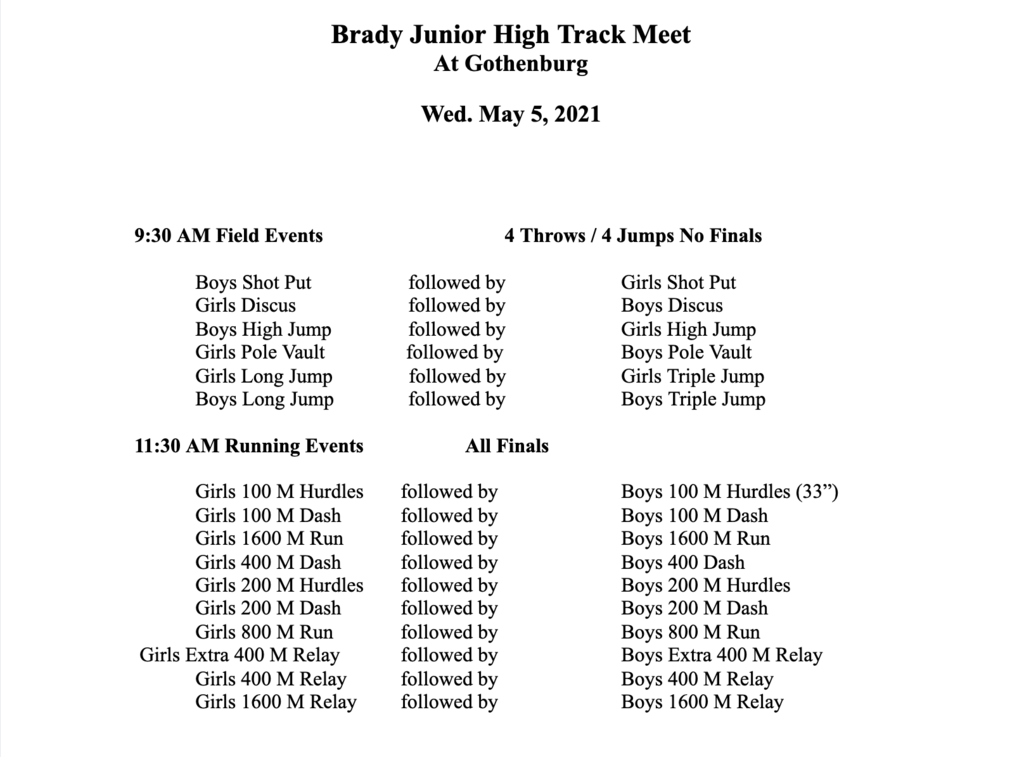 Don't forget the Maxwell K-12th grade Spring Music Concert is tonight! K-6th grade concert will begin at 6:00 pm. 7th-12th grade concert will begin at 7:00 pm. See you all tonight!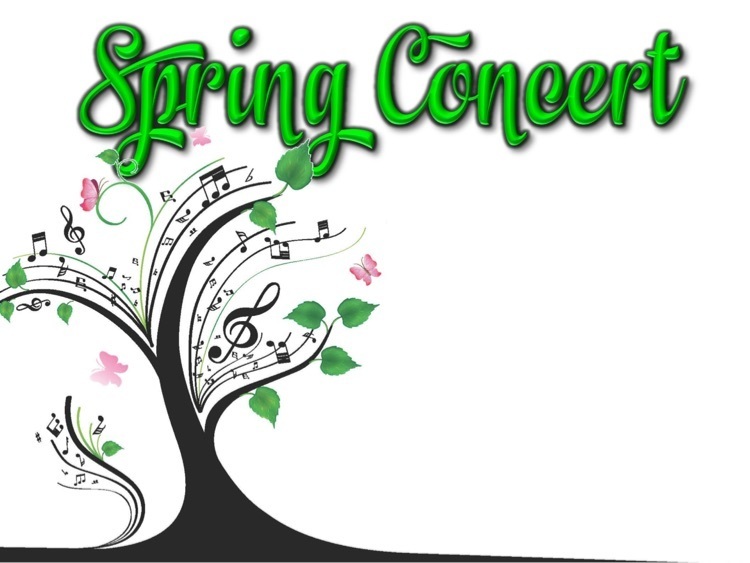 A big CONGRATS to the following kids on qualifying for the Best in the Midwest meet held in Sutherland today! This is a huge honor because only the top eight athletes/relays get to compete in each event! We are all proud of you! 🧡 Jocelyn Cheek, Jack Meyer, and Dalton Whisenhunt.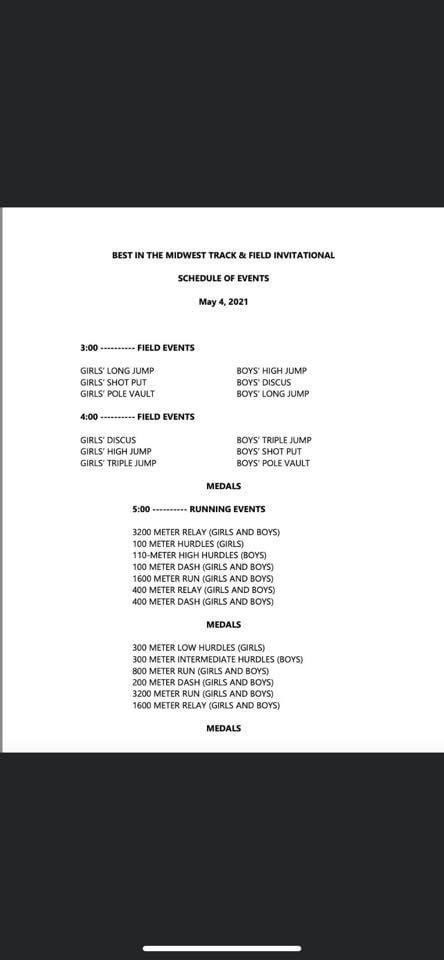 Cheer Spirit Wear T-Shirt Sales: Orders are due by May 14th and will be filled and delivered in the fall (August, 2021). T-Shirts $15 Sweatshirts $20 Hoodie $25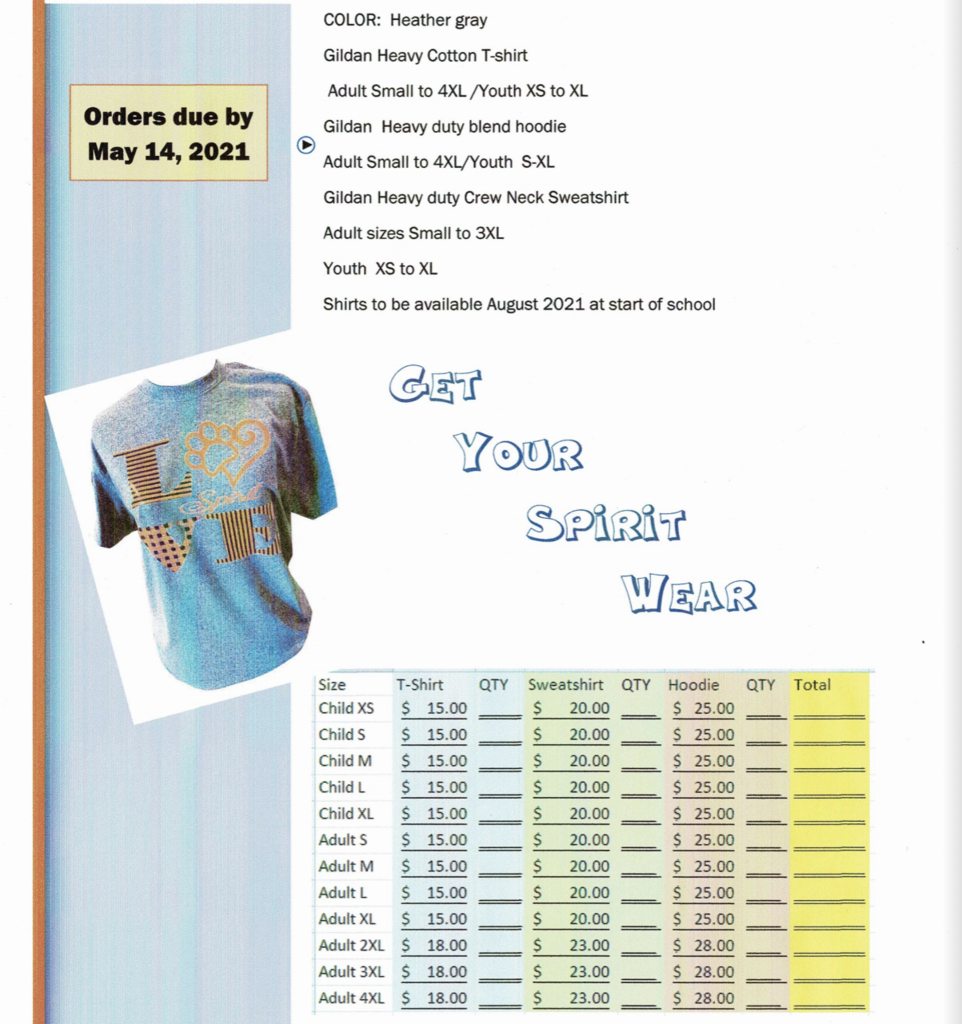 MAY 3- National Honors Society induction at 6:30 PM MAY 4- K-12th Spring Music Concert. K-6th at 6:00 PM with JH and High School Concert beginning at 7:00 PM MAY 5- JH Boys & Girls Track: (Away)Gothenburg High School at 9:30 AM MAY 6- Preschool Graduation at 2:30 PM in the commons area MAY 6 - Baseball Class B District Tournament - 3:00 p.m. - #2 Elkhorn North vs. #7 Maxwell/St. Pat's. Location: Hickman City Park in Hickman, Nebraska. MAY 7-Boys & Girls Varsity Track: (Away) Elm Creek High School at 9:00 AM

Maxwell National Honor Society induction ceremony of 2020 and new 2021 members will be held tonight at 6:30 PM in Maxwell.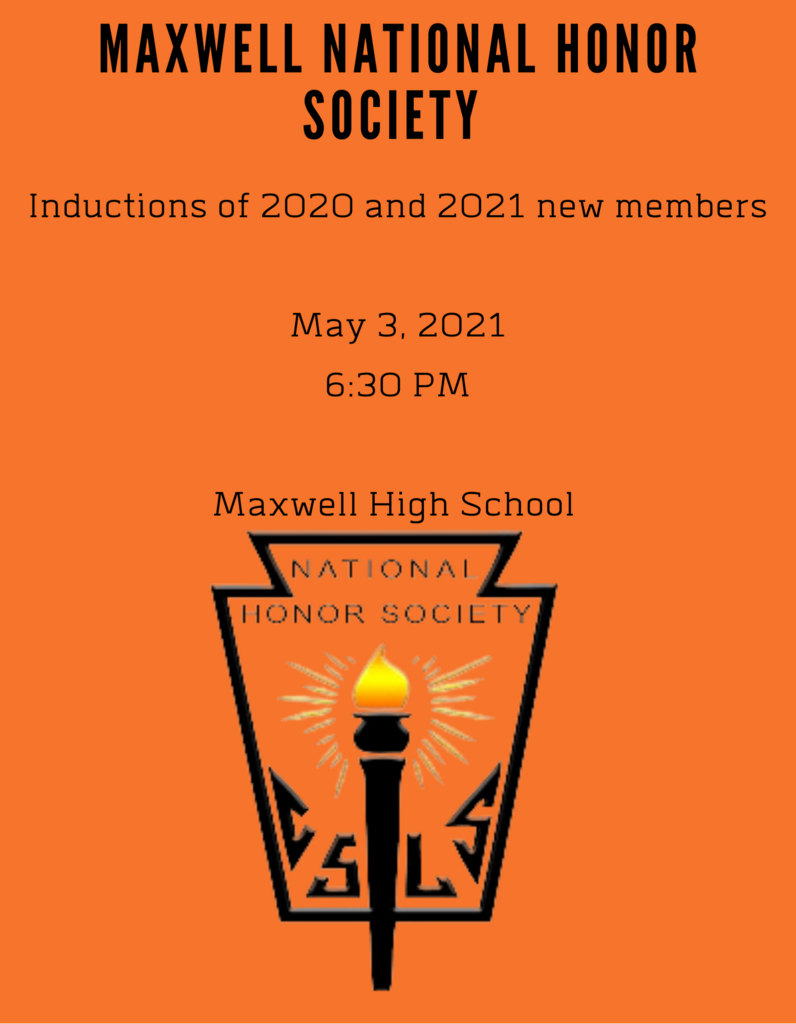 It's Teacher Appreciation Week and we are so excited to honor the best teachers on the planet! 🍎✏️📓 ❤️ We could not be more proud of our amazing teachers for all that they have accomplished this school year! They have risen to the challenge and created a safe learning environment for all students. They are truly amazing educators and human beings. Please take a moment give a shout out to a teacher in the comments section. #WeAreMaxwell #teacherappreciationweek2021

Maxwell track team travels to Paxton tomorrow for the RPAC Conference track meet. Field events start at 10:30 AM. Below is a list of events and start times. Good Luck Wildcats!!!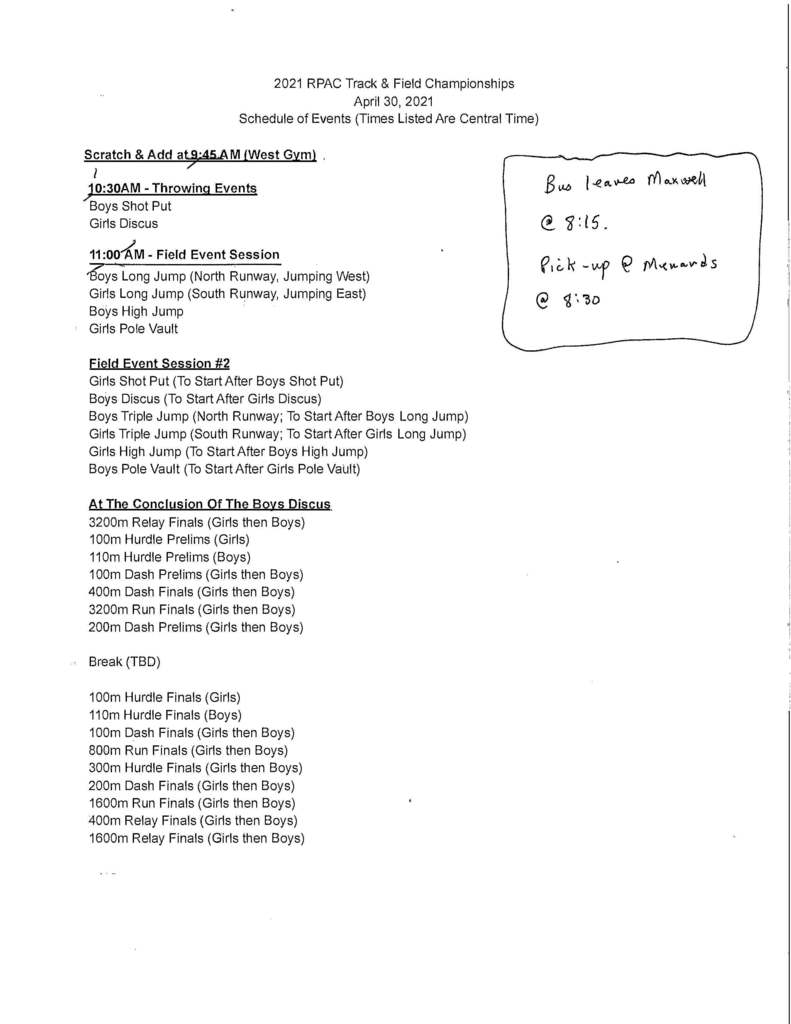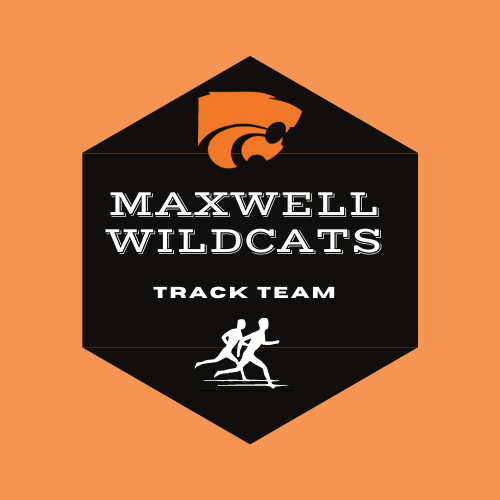 🏀 Maxwell Boys Youth Basketball Camp 🏀 **Registrations and payments are due by May 7th to guarantee a camp t-shirt. ** When: June 7th-8th Time: 10:00 am - 12:00pm Cost: $35.00 (Includes a camp t-shirt) For boys entering into the 2nd-8th grade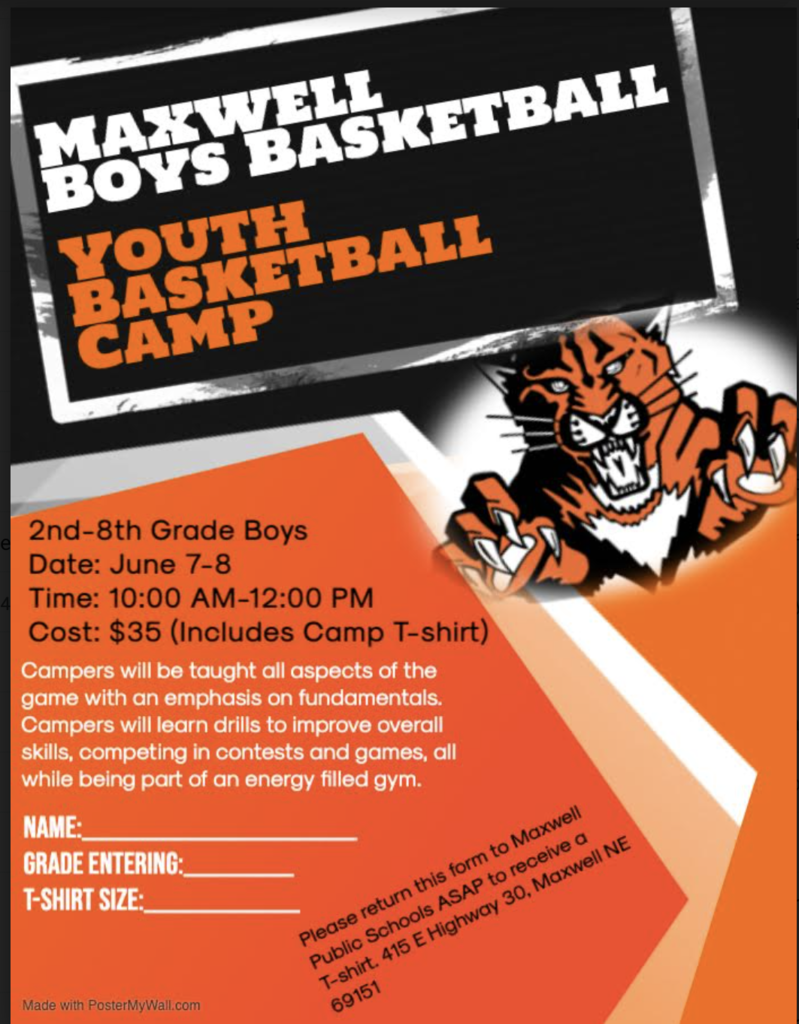 MSP Baseball travels to Kearney tomorrow at 4:00 PM for their last regular season game. *A note to fans no outside food/drink is allowed and please no sunflower seeds. They will have a full concession stand available. Maxwell/St Pats @ Kearney 📍Kearney, NE-Memorial Field ⌚️4 and 6 PM No local media coverage of tomorrow's game. #MSP Baseball

Good luck to the Junior High Track team today in Arnold. Field events will start at 10:00 am. Below is the schedule of events. Go Wildcats!!

APR 26-Varsity Boys & Girls Track: (Away) Bertrand High School at 1:00 PM (Schedule is posted below) APR 26- MSP Varsity Baseball- Double Header vs. Twin River ( 3:00 PM and 5:00 PM) Genoa Coverage for today's baseball game: Maxwell/St Pats @ Twin River LISTEN: 1240-AM/106.1-FM, KODY bit.ly/2Uc7Mb7 KODY app WATCH: bit.ly/3tUOqsH APR 27-Boys & Girls Track: JH vs. Arnold Public Schools (Away) Arnold High School at 10:00 AM (schedule is posted below) APR 28- Late Start 10:00 AM APR 29- Baseball: Varsity vs. Kearney (Away) Memorial Field at 4:00 PM APR 30-Boys & Girls Track: Varsity vs. Paxton (Away) Paxton High School at 10:30 AM (Schedule is posted below)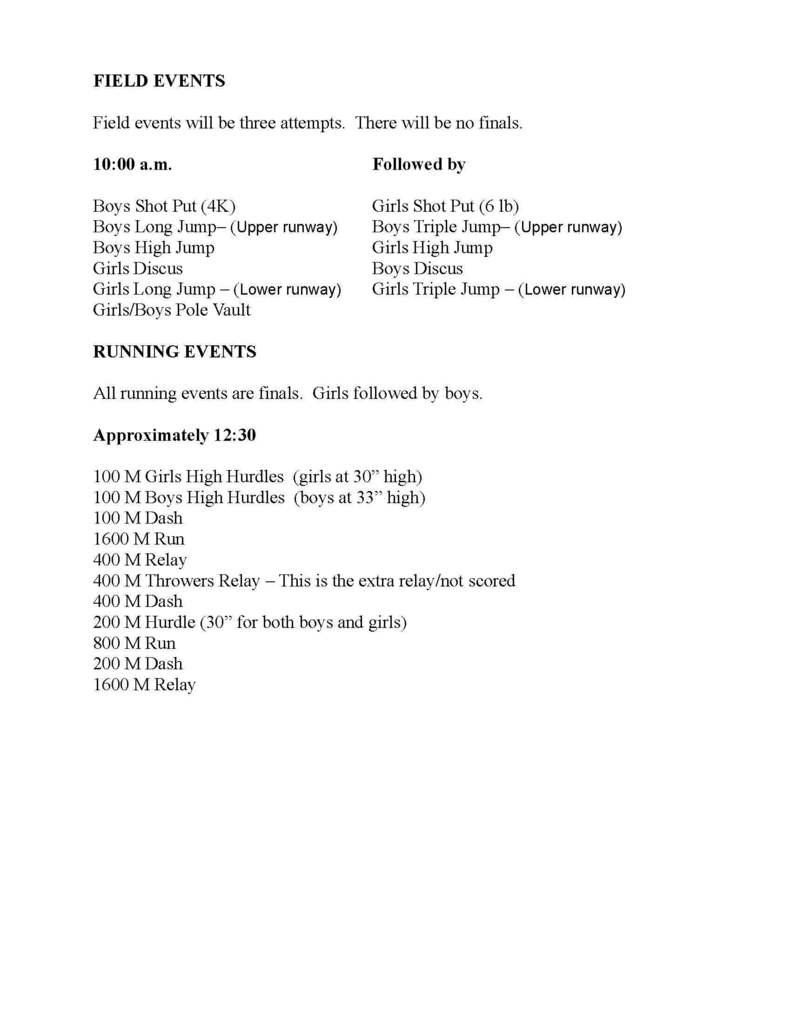 Good luck track team at Bertrand. Meet starts at 1:00 PM.

Coverage for today's baseball game: Maxwell/St Pats @ Twin River 📍Genoa, NE ⌚️3 and 5 PM LISTEN: 📻1240-AM/106.1-FM, KODY 💻bit.ly/2Uc7Mb7 📱KODY app WATCH: 📺bit.ly/3tUOqsH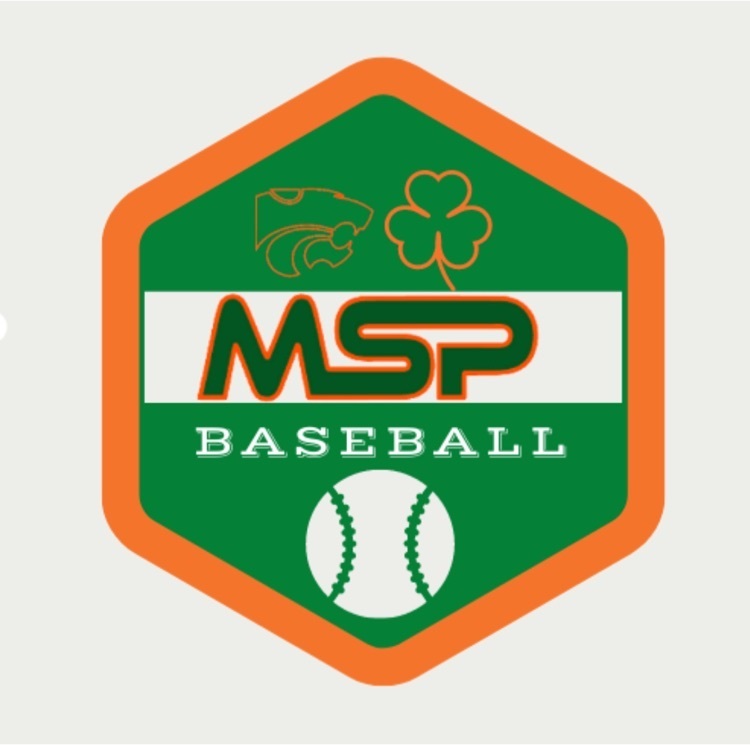 Good luck MSP Baseball as they travel to Genoa tomorrow vs. Twin River in a doubleheader starting at 3:00 PM.