NATIONAL KENTUCKY DAY | OCTOBER 19 On October 19, National Kentucky Day recognizes the 15th state to be granted statehood. #NationalKentuckyDay The Bluegrass State became the first to enter the union west of the Appalachian Mountains. Home to the Kentucky Derby, Fort Knox, and the birthplace of one the nation's most beloved presidents, Kentucky is bordered by rivers on three of its four boundaries. Musical roots run deep in Kentucky. There's opportunity from ancient history to modern-day to explore all variety of music the state holds dear. Of course, it's called The Bluegrass State for a reason!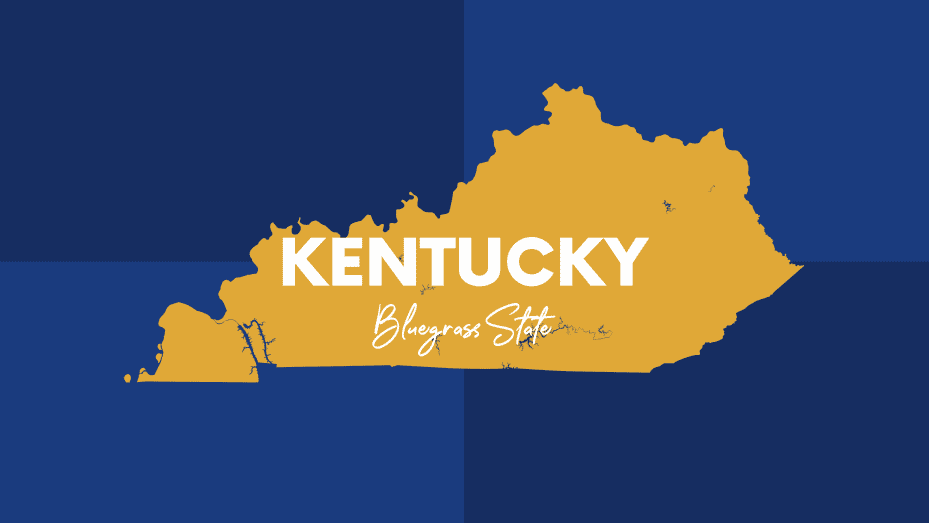 Later start Wed Oct 19.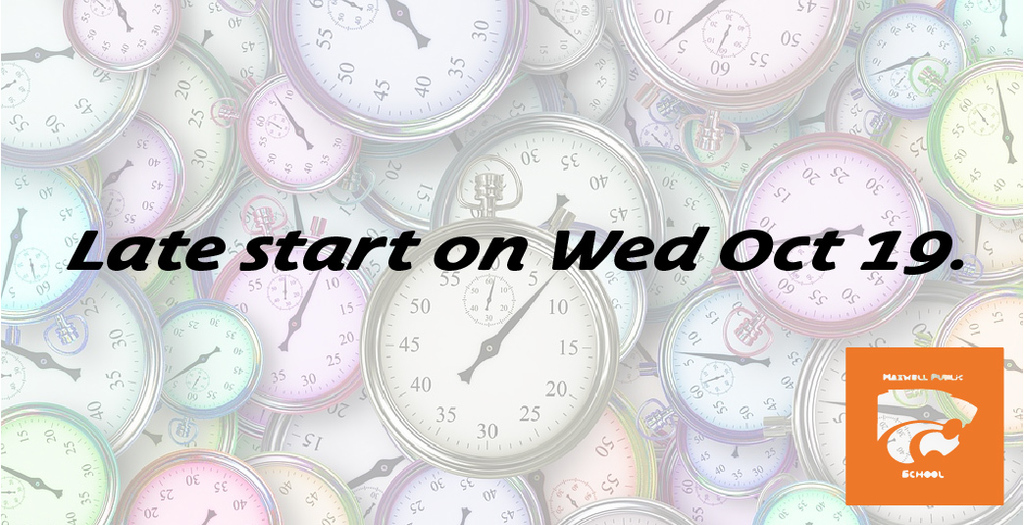 Congratulations to Maxwell's football team, they will be competing in the 2022 Nebraska NSAA Football Championship game this Thursday 10/20 @ 6:00 pm. Due to this fact, we will be letting school out at 1:00. Lunches will be served and busses will run accordingly. We wanted to get this information in your hands as soon as possible so that you may make plans. Thank you very much and go Wildcats!
Wildcats competed at district Cross Country in Cambridge Saturday. Keilah Curtis qualified for state meet in Kearney next week with a 12th place finish. The whole team competed well. Great Job Wildcats!
NAVY BIRTHDAY | OCTOBER 13 On October 13th, the United States Navy observes its birthday every year. #NavyBirthday The United States Navy (USN) is the United States Armed Forces' naval warfare service branch and one of the seven uniformed services of the United States. The U.S. Navy is currently the largest, most powerful navy in the world, with the highest combined battle fleet tonnage. The service has over 340,000 personnel on active duty and more than 71,000 in the Navy Reserve. With only two ships and a crew of eighty men, the Continental Navy was born on October 13, 1775. The decision of the Continental Congress set the Continental Navy on course to carry arms to the British army, not to defend against it. However, these two ships and crew represent the birth of the United States Navy. Throughout the Revolutionary War, their importance grew. Today, the United States maintains 40 naval bases across the country, including the world's largest Naval Station Norfolk, in Norfolk, Virginia. Below the sea, submarines became a part of the Navy during World War II. While experiments began in the late 1800s and during the Civil War, they did not become a large part of the Navy inventory until World War II. At that point, subs became necessary for surveillance and rescue, even though they were also armed. With the advent of the airplane, the Naval ships became vital stations for the Airforce as well. As a result, the Navy modified ships into floating landing strips. Today, joint Naval and Airbases such as Pearl Harbor-Hickam provide the country with sea and air defense fleets.
Band and Choir performance, Friday Oct 14, 2022. Show begins @ 6:00pm!
NATIONAL FARMER'S DAY | OCTOBER 12 National Farmer's Day on October 12th offers much-deserved praise to the hard-working farmers across the nation. In the midst of harvest-season, the day pays tribute to the men, women, and families who put food in the grocery stores and on our tables every day. #NationalFarmersDay National Farmer's Day was previously known as Old Farmer's Day. From very early in American culture, farmers set an example with their endless hard work. Not only do they provide a nation with the food we eat, but they also contribute to our economy in numerous ways. Before seeds even find their way into the ground, farmers supply a stream of jobs. From manufacturing, marketing, and tourism, farmers keep small and large communities going strong. Additional products and areas that rely on agriculture include: leather apparel restaurants beverages textiles trucking railroad forestry pharmaceuticals transportation Some cities and towns across the United States celebrate their own versions of Farmer's Day. Dates are scattered throughout the year with celebrations and festivals. Many of them are held in September and October. October does seem fitting for celebrating this National Day as it is near the end of the harvest. Many farmers will be able to take a rest from their hard labor to join in the celebration of this holiday
NATIONAL SAUSAGE PIZZA DAY | OCTOBER 11 Food lovers across the country enjoy National Sausage Pizza Day on October 11th each year. Whether served on a thin or thick crust, sausage pizza goes well with other toppings, too. Don't hesitate to add mushrooms and a variety of cheeses. What's even better about sausage pizza are the different kinds of sausage to choose from. #SausagePizzaDay While Italian sausage may be preferred, try experimenting. Add more garlic or try additional spice. Try smoky sausages such as chorizo or even a kielbasa visit with your local butcher for sausage suggestions. They've probably been smoking up the latest experiment just for you to try. Sausage comes in many combinations, too. Lighter forms and different ages offer flavors that complement our toppings. A little sweet with the savory creates a modern taste experience. Sautéd onions add amazing flavor to sausage pizza. While cooking up the onions add a few portabella mushrooms to the pan. Once you've added them to your pizza, sprinkle the top with feta cheese and fresh basil. You won't regret it. Pizza Facts In ancient Greece, the Greeks covered their bread with oils, herbs, and cheese, which some attribute to the beginning of the pizza. In Byzantine Greek, the word was spelled "πίτα," pita, meaning pie. The Romans developed a pastry with a sheet of dough topped with cheese and honey, then flavored with bay leaves. The modern pizza had its beginning in Italy as the Neapolitan flatbread. The original pizza used only mozzarella cheese, mainly the highest quality buffalo mozzarella variant. It was produced in the surroundings of Naples. An estimated 2 billion pounds of pizza cheese was produced in the United States in 1997. The first United States pizza establishment opened in New York's Little Italy in 1905.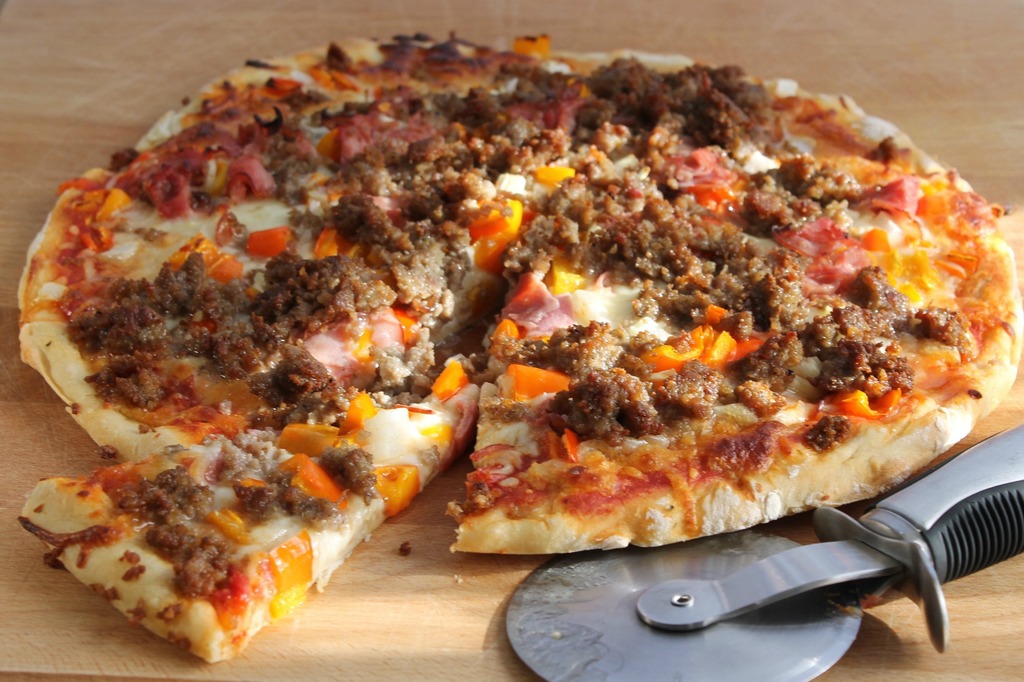 NATIONAL COFFEE WITH A COP DAY On the first Wednesday in October, National Coffee with a Cop Day brings men and women in uniform together with their communities to connect over a cup of joe. #CoffeeWithACopDay Inspired by the cliche about officers and their coffee shop donuts, the national observance encourages communities to sponsor an event that will bring citizens and those on patrol together. The events provide an opportunity for open dialogue and improve communication. They also break down barriers and create a valuable bridge to relationships in our communities. When officers hear their community's needs from the people themselves, they're better able to support them. The community as a whole will also be able to see officers as approachable and their ally in protecting and caring for their communities. HOW TO OBSERVE COFFEE WITH A COP DAY While many cities and towns across the country hold Coffee with a Cop events throughout the year, the first Wednesday in October is National Coffee with a Cop Day. Plan one now and several later in the year! Find an event near you and join. Use #CoffeeWithACopDay in your sharing on social media. NATIONAL COFFEE WITH A COP DAY HISTORY In 2016, the first Coffee with a Cop Day took place across the nation. The Hawthorne Police Department in Hawthorne, California launched the idea in 2011. They sought ways to interact with their community every day more successfully. As a result, they established a Coffee with a Cop event to do just that. Throughout the year they make meaningful connections, and the idea has spread across the country to all 50 states!
https://nationaldaycalendar.com
Noon Dismissal on Wed Oct 5th, Fall Break.
NATIONAL TACO DAY | OCTOBER 4 Get one, two or three on National Taco Day. On October 4th, the day recognizes the savory tortilla stuffed with fillings. It doesn't have to be Tuesday, so get out and enjoy your favorite. #NationalTacoDay The history of tacos predates the arrival of Europeans in Mexico. Anthropological evidence shows the native people living in the lake region of the Valley of Mexico traditionally ate tacos filled with small fish. At the time of the Spanish conquistadors, Bernal Diaz del Castillo, documented the first taco feast enjoyed by Europeans. Hernan Cortes arranged this meal for his captains in Coyoacan. It is unclear why the Spanish used the word taco to describe this native food. One suggested origin is the word ataco, meaning stuff or to stuff. In 1964, Roberto L. Gomez established The National Taco Council. The council sent a 55-pound taco to President Johnson in 1967. Whether you prefer soft or hard-shelled tortillas, most agree tacos satisfy a snack craving. However, they also make delicious meals. Consider that many are filled with seasoned, lean meats and vegetables, tacos go beyond delicious. Fish tacos and shrimp tacos with grilled seafood add a whole other flavor profile. Ask for grilled chicken and hold the cheese.
NATIONAL DAY | OCTOBER 3 National Techies Day on October 3rd encourages students to consider a career in technology. With so many opportunities in the growing technology field, students seeking a career in technology will find promising choices anywhere they look. #NationalTechiesDay In 2012, Engine Advocacy commissioned a report by the Bay Area Council Economic Institute in California. According to the report, for every high-tech job, four more jobs are created. That's a lot of economic boost created by one industry. By 2030, the technology sector will continue to grow while other job sectors may decline. While the jobs future changes, one thing remains steady – technology. Healthcare technologies will continue growing by nearly 48 percent. While research ramps up, surgeons and medicine take advanced technologies to a whole new level. With it, they need software specialists trained to maintain the equipment and train the medical personnel. Beyond medical technology, manufacturing advances technology every day. When considering the future of the automotive world alone, specialized technology keeps up the demand for qualified professionals. Advertisement Software development grows every day. However, if we examine technology's impact on manufacturing, security, and global environmental solutions, we can't ignore our future needs. The students in the classroom will be the skilled, trained technology-savvy employees of tomorrow. We need them to be. Take note that National Techies Day falls during National Cyber Security Awareness Month. Techies ensure our devices are protected and secured. They develop the software and help us maintain our computers, smart devices, and more. If you don't protect your computers – find a techie today!
NATIONAL CHEWING GUM DAY | SEPTEMBER 30 National Chewing Gum Day exercises our jaws on September 30th. Pop a bubble or freshen your breath with your favorite piece of chewing gum. #ChewingGumDay Humans have used chewing gum for over 5,000 years. They may have chewed it for enjoyment, to stave off hunger, or to freshen their breath much like we do today. The sources used to make gum resulted in minty and sweet chewable globs of wax or sap resin that fulfilled the human urge to gnaw. They were unlikely to produce glossy, pink bubbles worthy of jealous pokes from siblings. However, waking up with it stuck in your hair was still a possibility. Various forms of chewing gum have existed since the Neolithic period. In 2007, a British archaeology student discovered a 5,000-year-old piece of chewing gum made from bark tar with tooth imprints in it. Presumed to be the oldest piece of chewing gum, the discovery took place in Kierikki, Yli-li, Finland. Made from bark tar, scientists believed the gum to have antiseptic properties and other medicinal advantages. Many other cultures chewed gum made from the resin of the mastic tree, from plants, grasses, and other resins. In 1848, John B. Curtis developed and sold the first commercial chewing gum, which was called "The State of Maine Pure Spruce Gum." Around 1850, a gum made from paraffin wax was developed and surpassed the spruce gum in popularity. December 28, 1869, William Semple filed an early patent on chewing gum, patent number 98,304. Studies show chewing gum helps improve memory, reduce stress, and increase alertness. Chewing sugar-free gum improves overall oral hygiene while also helping to curb cravings and improving digestion.
Image by nakaridore
on Freepik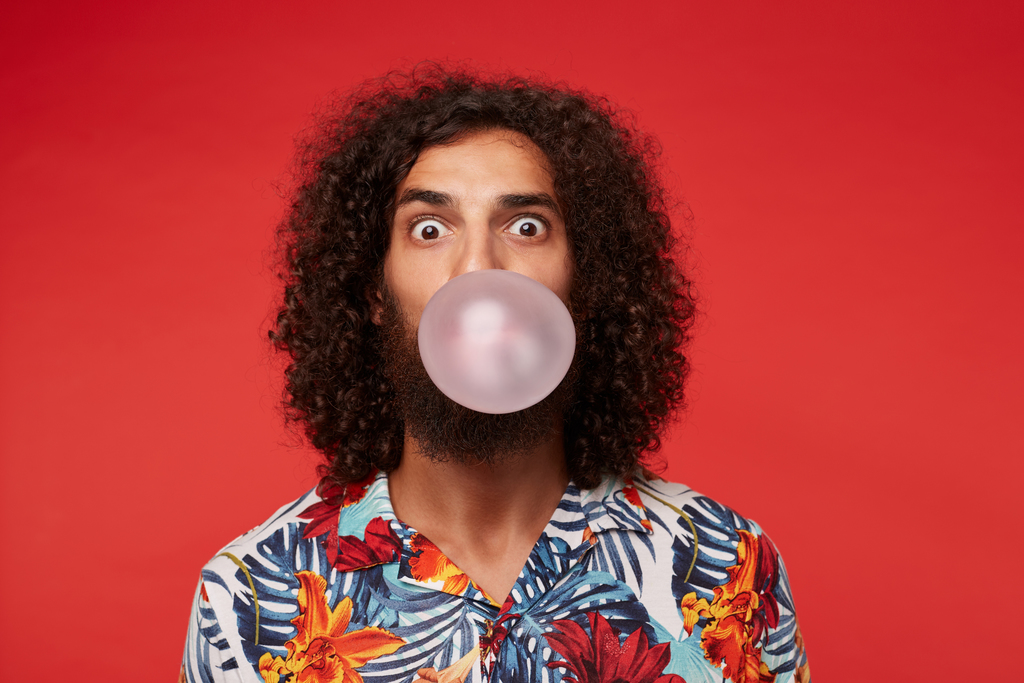 Maxwell Schools Backpack Program.
NATIONAL COFFEE DAY | SEPTEMBER 29 Whether getting one to go or lingering over a second cup, on September 29th be sure to observe National Coffee Day! #NationalCoffeeDay Ah, the perfect cup of java. According to an expert cupper (a professional coffee taster), there are four components of a perfect cup: aroma, body, acidity, and flavor. From the moment the average coffee lover opens a fresh bag of coffee beans, the aroma beckons, percolating the senses. Even those who don't drink coffee tend to enjoy the fragrance roasted beans cast. GROWING, ROASTING, AND BREWING When determining the body of a coffee, the bean, the roast, and the brew are all factors. The bean affects the texture of the coffee, whether its silky, creamy, thick or thin on the tongue and throat. However, the darker the roast and how we brew it will alter the feel of a coffee's body, too. Grandpa's motor oil blend versus the coffee shop around the corner's silky smooth, well-practiced grind have entirely different bodies.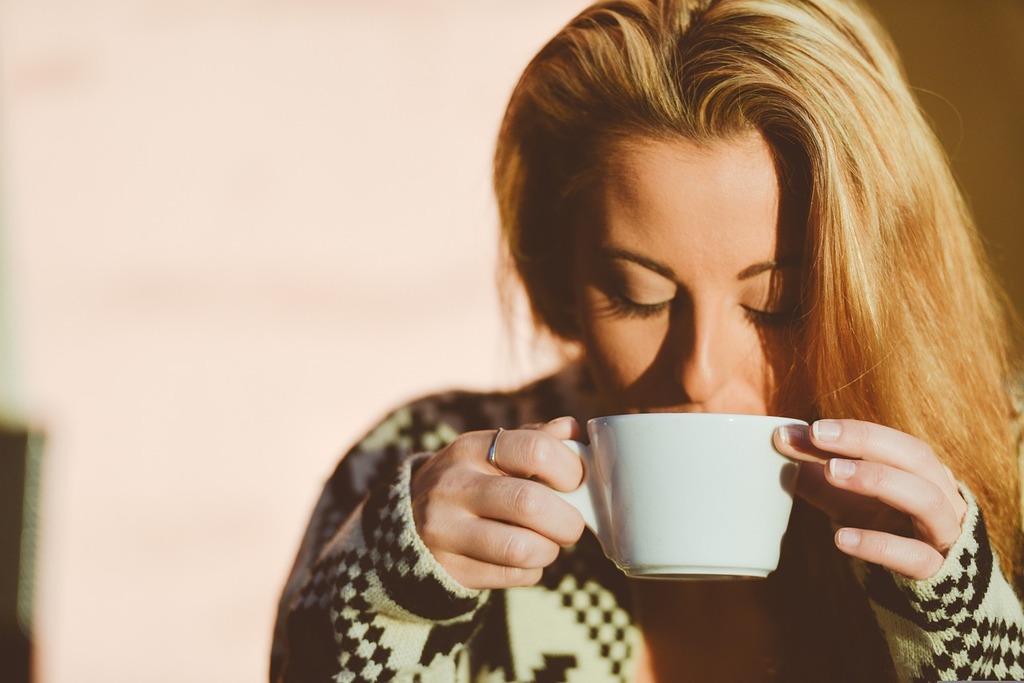 Fall Break!
Each year on September 28 strawberry lovers get to enjoy their favorite fruit in the form of pie on National Strawberry Cream Pie Day. #StrawberryCreamPieDay Even though strawberries are out of season, the grocers always make sure to stock up on frozen and canned so we can make pies. How else do we keep making fruit pies all year long? Those of us who planned ahead preserved strawberries just for this occasion. And of course, some fresh ones are still available here and there. Strawberry cream pie can be made in many different ways. Some recipes use a custard or pudding base with strawberries either folded in or on top. Others are made with cream cheese or whipped cream. Whichever you prefer, the strawberry cream pie is a delicious treat.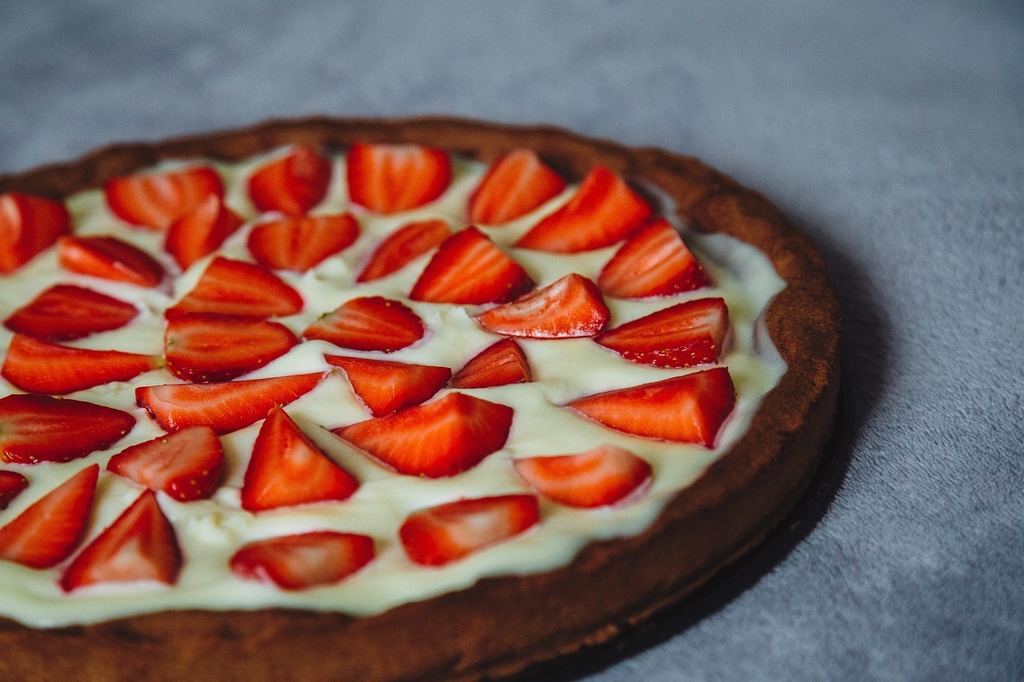 NATIONAL DAY OF FORGIVENESS | SEPTEMBER 27 The act of forgiveness is powerful. But, granting forgiveness is more than an act – it's a process. Forgiveness teaches us about ourselves as much as it teaches us about others. Whether a person suffers from mental or emotional pain, grief, or trauma, forgiveness can set us on a path of healing. Forgiveness can also develop into a practice that teaches us to value compassion, kindness, and love. Forgiveness doesn't always happen in an instant, either, though it can. A single verbal statement doesn't complete the process. However, over time and with willingness and some practice, we can let go of our anger, bitterness, and resentment. Forgiveness is a decision. While granting forgiveness may be challenging, it comes with a wealth of benefits. During the process, we may discover the person we need to forgive most is ourselves. Self-forgiveness is another healthy tool to learn. Thus, National Day of Forgiveness also offers an opportunity to understand the benefits of forgiveness. Forgiveness relieves stress. The stress we feel from anger, resentment, and bitterness lessens and even fades entirely. The burden of these feelings creates anxiety and stress that we no longer have to carry when we forgive. The act of forgiveness helps us to close a wound. When we forgive, we give ourselves permission to heal. There is freedom in healing. When we forgive, we also give ourselves permission to stop living in the past. We focus less on the damaging feelings and begin to look forward to the future. When we detach from the heaviness, anger, pain, and resentment, we no longer allow the past to control us. Forgiveness also benefits our physical health. Reduced anxiety and stress mean lower blood pressure, a stronger heart, and an improved immune system. It may also help reduce physical pain. Reflecting on our ability to forgive ourselves leads to an ability to cope with difficult and traumatic situations. As a result, we reap the benefits of mental and emotional wellbeing.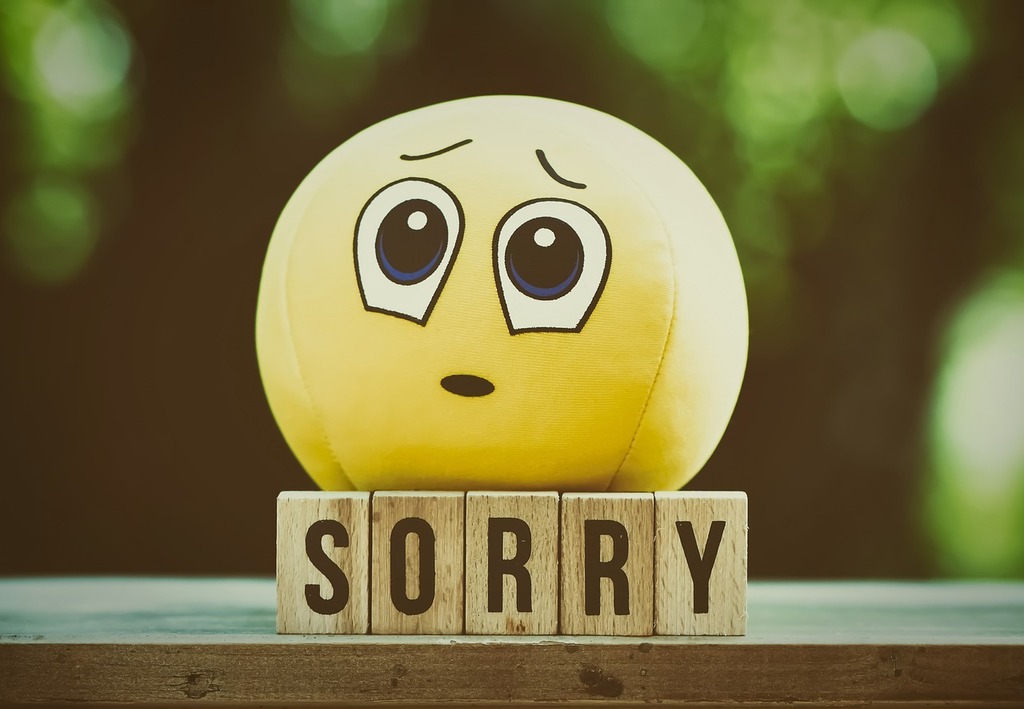 School pictures will be delivered to classrooms on an "as produced" basis this year! This means that all pictures WILL NOT be coming home at the same time. Jessica Braithwait Photography has delivered K through eleventh grade pictures all on the same day in previous years, but this WILL NOT be the case this year. As soon as your child's pictures are edited, ordered, and packaged, they will be delivered to their teacher/classroom and sent home. So, if you have children in multiple grades, they will not be bringing their pictures home at the same time. Pictures will be delivered between the dates of October 3-31. As always, THANK YOU Maxwell Schools for your continued support of Jessica Braithwait Photography! Any questions – please call or text 308-279-2176 or
jess_braithwait@hotmail.com.--