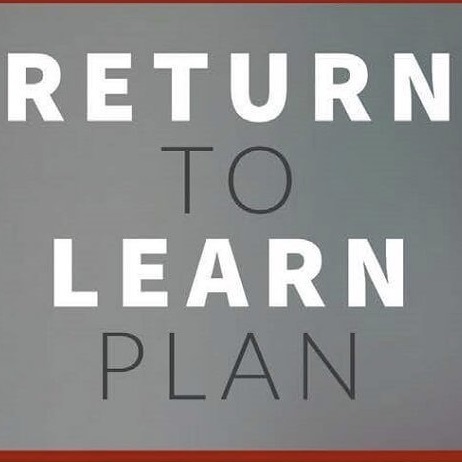 Plans have changed a little bit on Monday for our ice cream social. Come Drive Thru for a Sweet Treat, Honk and Wave at Maxwell teachers and staff❣️🍦. 4:00 to 5:30 p.m. August 10th.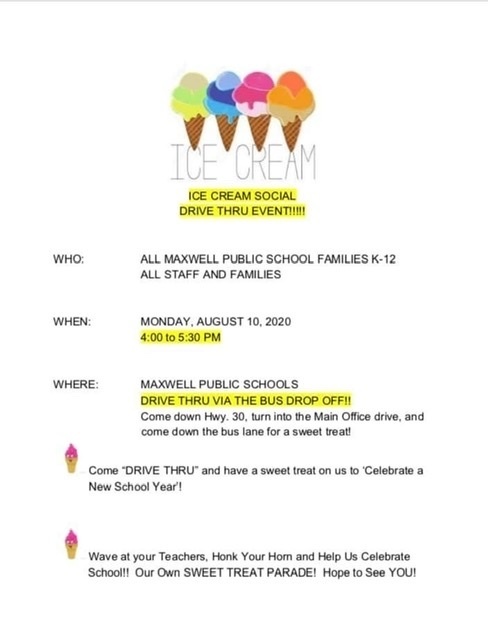 Here is a link that provides instruction for the North Platte bus drop off in the mornings when we are in orange. Please watch the video and let us know if there are any logistical questions.
https://www.loom.com/share/b1e590f19d9443e295269843fd908428
A few things to remember in orange: All students will be temperature checked prior to their ride pulling away. If a student is 100.4 or higher, they will need to go back with their ride. All students are required to wear a mask on the bus Students will sit in family groups first on the bus Parents can definitely drive their child to school if they choose to do so. How we have this set up may not be the best way to run it. If and when adjustments are needed, we will communicate those out to you. Thank you and have a great weekend!

Good Evening This message is going out to provide clarification on our plan going forward. If and when the health district moves the dial to orange, we are still planning on all of our students attending school 5 days a week. Our Plan B hybrid model of students attending 2 days a week will not go in effect until we are down to our last option prior to going to a totally remote learning model. There are several changes that exist when we go to orange. That is outlined in our plan that was shared with everyone. The health department will announce tomorrow where the dial is currently at. With the recent outbreaks that have occurred in Lincoln County, it is prudent for everyone to have an understanding of what those changes will look like. I apologize for any confusion that you may have had about our orange plan. Again, even if we have to begin in orange, we intend for all of our students to attend class 5 days a week. This may last a week, and it could last the entire year. We will keep you posted as things become known to us. Thanks and have a great evening. Mr. McMurty
A reminder to all to download the Maxwell Public Schools App. The Maxwell App can be downloaded via the App Store & Google Play (Maxwell Public Schools, NE). Be sure to allow push notifications within the App settings so you can stay up to date on school news & information.


Announcements: Maxwell football camp for grades 9-12 will be held Monday, July 27th and Tuesday, July 28th from 10:00 am-11:30 am at the Maxwell Football Field. Sports physicals will be held Monday ,August 3rd from 9:00 am - 12:00 pm at Maxwell School. The cost is $35 per student. **Only incoming 7th and 9th grades need physicals this year. Football practice will officially start Monday August 10th at 4:00 pm for grades 9-12.

Attention: On Thursday May 7, we will be collecting all textbooks, Chromebooks, library books and other school property that has been checked out to students. We will have two drop off sites: From 7:30-noon, items may be dropped off at the bus barn on the east side of the school From 3:00-4:30, items may be dropped off at the North Platte bus stop If you have any questions or concerns, please email your principal. This would also be a good time to pick up your student's belongings if you missed the April date.

It's time to get signed up for Europe 2022! Since we couldn't meet in person, we're going to meet via Zoom. This is for all CURRENT 8th-10th Maxwell and Gothenburg students. RSVP by clicking the link. I can't wait to see everyone and to tell you all about this exciting trip!! Crystal Ryker
https://bit.ly/2y4r10v

Join us on Monday, May 4th at 8:20 p.m. (20:20 military time) as we honor our graduating seniors with a Be The Light Campaign. All Maxwell families are encouraged to participate by driving around a designated route in support of our seniors. We will turn the football field lights on at 8:20 for 20 minutes. Participants will drive down the road just north of the football field heading east until East Willow. Participants will then turn left to drive along the tracks and back to Pine St where the route will start over. We ask that all participants honor our social distancing policies by remaining in their vehicles. Please spread the word and join us in honoring our graduates!

The board meeting will be done virtually through Zoom April 20th at 7:00 pm. If you would like the link to the zoom meeting please email Miss Schuett at
kschuett@maxwellschools.org

Attention: Maxwell Public Schools will officially be holding our graduation ceremonies on July 18th, 2020. Commencement will begin at 2:00 p.m. at Maxwell Public Schools in the old gymnasium. If restrictions are still in place that prevent us from hosting a traditional graduation, a parade for all graduating seniors will be held on the same date and time to honor our graduates and get them their diplomas. Thanks for your patience. We look forward to honoring all of our graduates!

State FCCLA Results Congratulations to the Maxwell Chapter!! Even though we were unable to participate in some events this year, there were several items that were pre-entered for state competition. Our STAR competitors were evaluated based on the scores they received at district competition in January. Here are the awards that our chapter received this year: State Chapter Award: Gold Level Trophy Nebraska National Program Award-State Champion in the Career Connection Category - Maxwell FCS/FCCLA Early Childhood Learning Lab Program STAR Results: State Champion-National Qualifiers Gold Medals: Joree Cumming & Megan Boots-Interpersonal Communications-Level I Zoe Francescato, Kenzie Vedder & Janie Sommer-Interpersonal Communications-Level III Breanna Francescato-Teach and Train-Level I Runner Up-National Qualifiers Gold Medals: Rachel Vedder-Chapter Service Project Portfolio-Level II Jett Simpson-Public Policy Advocate-Level II State Runner Up: Lisselle Lucas & Laynee Boltz-Chapter in Review Display-Level I Gold Medals: Piper Cudzilo & Angel Taylor-Professional Presentation-Level III Kaycee Boltz & Jordan Miller-Promote and Publicize FCCLA!-Level III (3rd Place) Silver Medals: Jamie Tobey-Career Investigation-Level II Kelsey Thomas, Ellie Toelle & Bailey Manka-Chapter in Review Portfolio- Level III Cole Huffman, Makyah Stevens & Reilly Jones-Focus on Children-Level I Alexis Tucker-Kearns & Halee Carland-Focus on Children-Level II Alexis Walker, Kaitlyn Pedersen & Billie DeGarmo-Interpersonal Communications-Level I Elio Nila, Levi Huffman & Ryan Butler-National Programs in Action-Level I Hannah Pagel, Alexus Osborn & Julyssa Miller-Consumer Issues-Jr Philip Schlichenmayer-Parliamentary Procedures Jr. Christina Smith, Hunter Morlan & Jenna Miller-Professional Presentation-Level I Bronze Medals: Dakota Clark-Family Challenges and Issues-Jr Klayton Pagel & Drey Smith-National Programs in Action-Level III Chapter Advisers-ACE (Advisers Committed to Excellence) Recognition-Mrs. Hohnholt & Mrs. Lucas

ATTENTION: Graduation Info Meeting TONIGHT! *Use the information below to join Mrs. Mau via Zoom. Lori Mau is inviting you to a scheduled Zoom meeting. Topic: Graduation Informational Meeting Time: Apr 9, 2020 06:00 PM Central Time (US and Canada) Join Zoom Meeting
https://zoom.us/j/413349610?pwd=OWJHYVY2dVZZMk5zN3JjOFNmdWp5UT09
Meeting ID: 413 349 610 Password: 7k1F4R

Attention: This is Mr. Jensen, secondary school principal at Maxwell with a message for parents of 7th - 12th grade students. With the school closing for the duration of this school year, I want to share the following information with you. Our teachers are trying their best to continue to provide remote learning opportunities for our students. Teachers will continue to use Canvas and email to communicate with students and offer lessons throughout the rest of this school year. Enrichment in core classes such as English, math, science, and history is our first priority. Some electives will have lessons provided for students and some will not. Some questions you may have: Will my student get credit for this semester? ​Yes, grades that were earned through the 3rd quarter will count as the semester grade. Are these online assignments graded?​ No, they are being offered as enrichment. Our goal is to help students be prepared as they advance to the next grade level in the fall. The more work students do, the better off they will be when we reconvene. When can we get our locker items and return textbooks and Chromes?​ This will come at a later date that has not been determined. We will share that plan with you as soon as possible. Will my senior graduate?​ Seniors who had a passing 3rd quarter grade in all required classes will graduate with full credits. Those at risk of not graduating have been contacted (both the senior and the parent). I know this has been a very stressful time for our students and families. I thank you for your patience and understanding as we continue to work through this difficult and stressful time. Please stay safe and know that we miss you!

Attention: This is Missy Friend, Elementary Principal at Maxwell Public Schools. Our school will not be allowed to return to a normal schedule for the remainder of the school year due to COVID-19. We do not have intentions to extend the school year and our year will end as originally scheduled. Our teachers are currently working to provide your child with additional resources to support you for the remainder of the school year. These lessons are not expected to be completed by a certain due date, they are intended to provide enrichment, guidance, and support for the end of the school year and in preparation for the beginning of next school year. 3rd Quarter grades will become the Semester grade for our elementary students. Each elementary teacher has created a class FaceBook page to keep in contact with you and provide additional educational resources and updates. Please know that we are extremely saddened by this news and wish with all our hearts that we were not in this situation. We will continue to do the best that we can for our students and we encourage you to check in on Facebook often. We will be reaching out to you soon on the next packet distribution process and instructions on collecting your child's items. Please stay safe, thank you for your understanding, and all our love from the elementary - we miss you!

Attention: This is Danny McMurtry with Maxwell Public Schools. As I am sure you are aware of, we have been put under a Directed Health Measure by the governor due to the spread of the coronavirus. Schools are not allowed to return to a normal schedule for the remainder of the year. Your child's principal will be sending out a call this evening with information about how the learning will continue to look for the remainder of the school year. A couple items of note; we do not have intentions to extend the school year. Our year will end as originally scheduled. Our teachers will continue to work hard to provide your child with what they need. We will also be reaching out to you with instructions on collecting your child's items. We are extremely saddened by this news. However, we will continue to do the best that we can for your child. Thanks for your patience through this. We hope that you and your family remain safe through this pandemic. Thanks and have a great evening.

Parent Support Information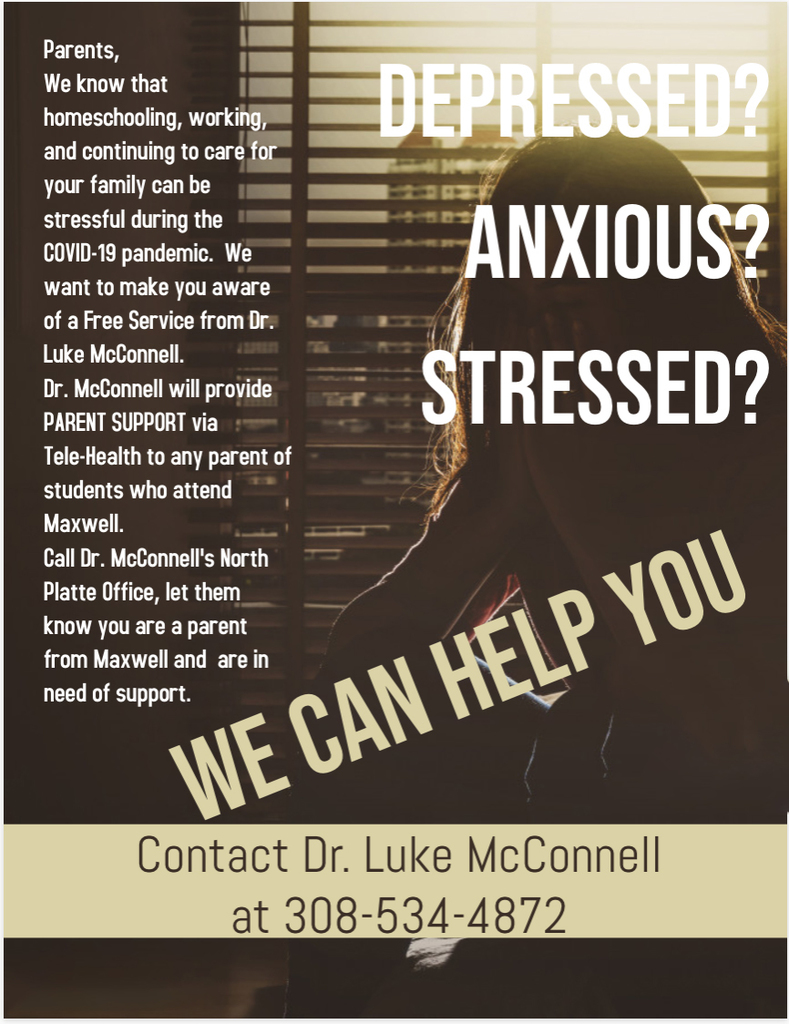 Congratulations to those selected to the RPAC All-Conference basketball teams! Janie Sommer was selected 1st team, Tahjzha Botts was selected 2nd team, Madison Heinzen and Seth Simcox were voted Honorable Mention! Go Wildcats!